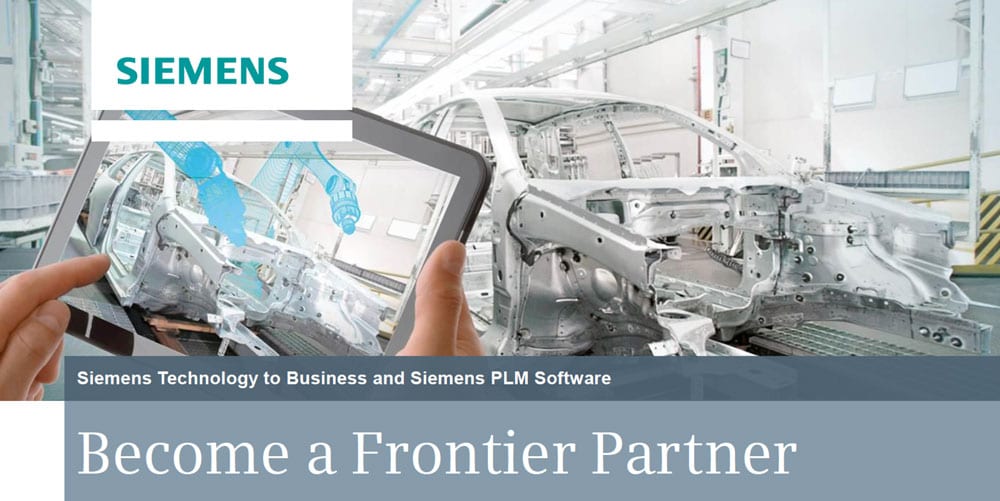 Siemens funds new Industrial Robotics Award in Robot Launch startup competition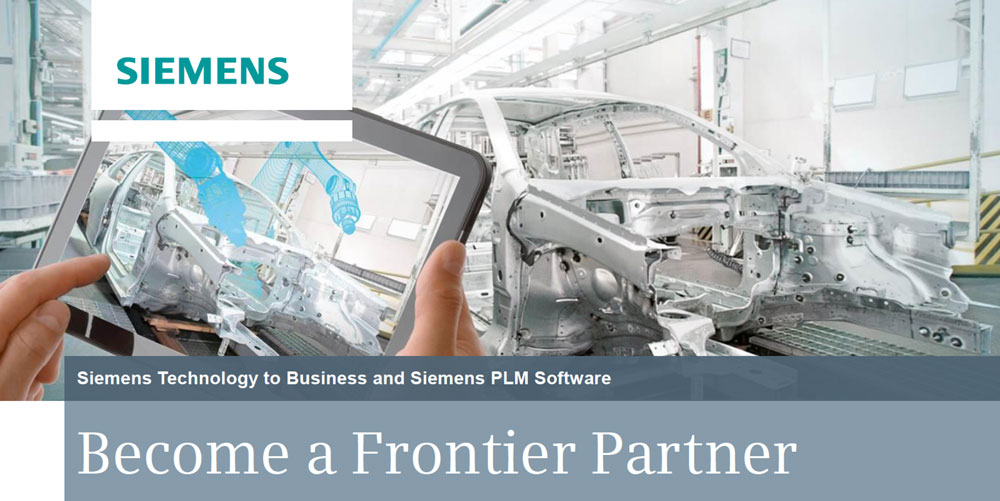 Siemens has joined the Robot Launch as a sponsor, offering an impressive "Industrial Robotics Award" consisting of access to the Siemens Frontier Partner program, which provides mentorship and industry leading commercial software. It's hard to put a dollar value on such a big award because the startup will receive access to a wide range of products and services, but this easily brings the total value of prizes offered to over $100,000, including $5,000 cash or travel prize for Grand Winner. [tweetquote]There are still two days to enter Robot Launch – Don't miss the July 12 deadline![/tweetquote]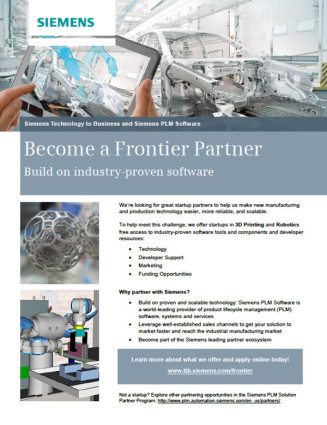 The Frontier Partner program grants leading robotics-focused startups developer licenses for a broad range of Siemens' product lifecycle management (PLM) software, access to its technology partner program, and other development resources. Siemens is looking for partners with new approaches in robotics simulation, motion planning, robot interoperability, deployment and optimization in the field of industrial robotics, and especially startups that are developing on ROS.
It's an incredible opportunity to win access to industry-proven software tools that are relevant to robotics developers! Learn more about the software package here: www.ttb.siemens.com/frontier
And don't forget the other great Robot Launch prizes, including:
$5000 cash or travel for the Grand Winner
Free startup legal services for US and Canadian winners from WilmerHale and LaBarge Weinstein
10 hours of ROS consulting from Clearpath Robotics
Custom hardware from The Olander Company
Development platform from KRTKL
Investor meetings and mentorship from a range of our judges, including investors and experts from: CSIRO, Amazon, QUT BlueBox, Robolution Capital, OATV, NREC, SRI International, iRobot Ventures, Siemens, SMBC, Clearpath Robotics and Silicon Valley Robotics.
To be eligible your startup must be <5 years old with <$2 million in funding to date. Applications consist of a 60 second video and a short questionnaire.
Enter here by June 12: http://robot2015.istart.org.