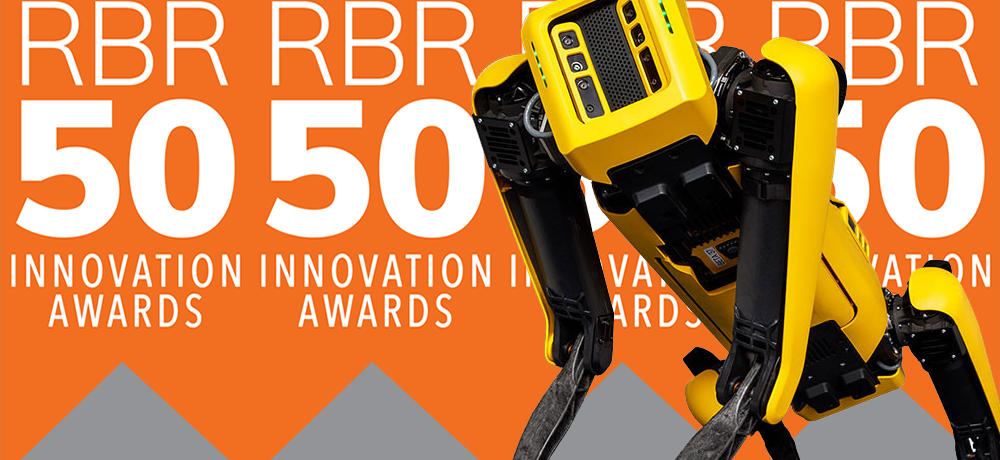 Silicon Valley Robotics wins RBR50 Innovation Award
California's Silicon Valley Bay Area is the quintessential business cluster for software, hardware, high-tech services innovation and now as a business cluster for robotics as well. The area contains more than 50 robotics research labs, with over 500 autonomous systems startups, thousands of investors, and many other robotics ecosystem participants, all driving the innovation and commercialization of robotics forward.
Silicon Valley Robotics was formed in 2010 by robotics companies to support the innovation and commercialization of robotics technologies, with founding members from SRI International, Willow Garage, Bosch, Intuitive Surgical, Adept Technology, and NASA. Over the next 10 years, SVR has grown from a 'loosely organized cluster' to, as RBR describes us, "an integrated, self reinforcing web of robotics innovation, recipricocity, and promotion – a true robotics cluster".
Silicon Valley Robotics has also grown up, like many a successful startup, purely on bootstrapped revenue, rather than supported by government grants. But what SVR is most proud of is the growth and success of the robotics companies in our trade association. Most of SVR's startups have grown from early stage to companies of significance and we are proud to have helped.
It used to take twice as long to bring a new product to a new market, but the average timeline for a robotics company to reach revenue in Silicon Valley is now less than 5 years, and we are happy to share the learnings of SVR companies with the rest of the world.
We are proud to have won recognition from Robotics Business Review, in the RBR50 Innovation Awards, for our role in Business and Management, creating market engagement between industry and startups. Access to market is proving to be more critical for robotics startup growth than access to investment.
"For the robotics sector, the role, importance, and impact of innovation has never been greater," said Dan Kara, vice president of robotics at WTWH Media. "With this year's RBR50 Robotics Innovation Awards, Robotics Business Review highlights those critical innovations, and the organizations responsible for them, that will spur the development of new robotics solutions and drive robotics adoption forward."
The RBR50 Robotics Innovation Awards were presented for the following classes of innovation:
Business and Management – Initiatives or practices that enhance a company's commercial standing, foster robotics industry growth, or benefit society.
Technology, Products and Services – New commercial solutions that have the potential to positively impact markets or the whole robotics sector.
Application and Market – Industry-specific, newly developed applications that deliver value, provide entry to new markets, or improve performance over existing approaches (such as by improving productivity, increasing quality, or reducing cost).
For a searchable listing of the 2020 RBR50 Robotics Innovation Awards winners click HERE.
To download The Robot Report June 2020 Digital Edition featuring the RBR50 Robotics Innovation Awards click HERE.