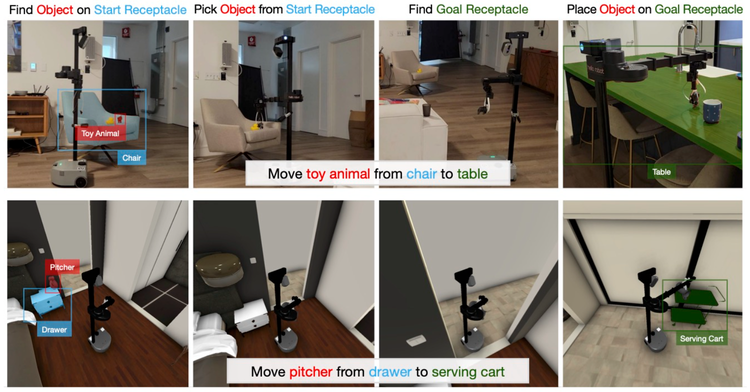 Stretch Community News August 2023 – plus win a Stretch!
Stretch Community News
August 2023
Welcome to the Hello Robot monthly community update!
This month, we have publications from RO-MAN and PETRA, a new simulation of Stretch, and an update on our ROS 2 development! Read on for details of the great work being done with Stretch last month. If you'd like to see your work featured in a future newsletter or on the Stretch Community Repo, drop us a line at community@hello-robot.com.
Cheers,
Aaron Edsinger
CEO – Hello Robot
Take a peek at the new implementation of Stretch in MuJoCo, just released on the MuJoCo Menagerie, thanks to work by Kevin Zakka at UC Berkeley.
University of Washington researchers developed a customized web-based interface for remote teleoperation of Stretch, and asked a group of mobility-impaired users to test its performance.
Don't miss your chance to win a Stretch! There's still time to get involved in the HomeRobot Open Vocabulary Mobile Manipulation challenge. Challenge entries for Phase 1 must be submitted by October 10, 2023.
Researchers at Northeastern University published an approach for locating and tracking humans based on combining sound Direction of Arrival with video cues, finding that incorporating audio signals greatly reduced the time required to search for a person.
Curious about using ROS 2 with Stretch? Hello Robot intern and CMU student Atharva Pusalkar provides an update on the state of Hello Robot's ROS 2 development including some newly ported packages like FUNMAP and several autonomous demos.