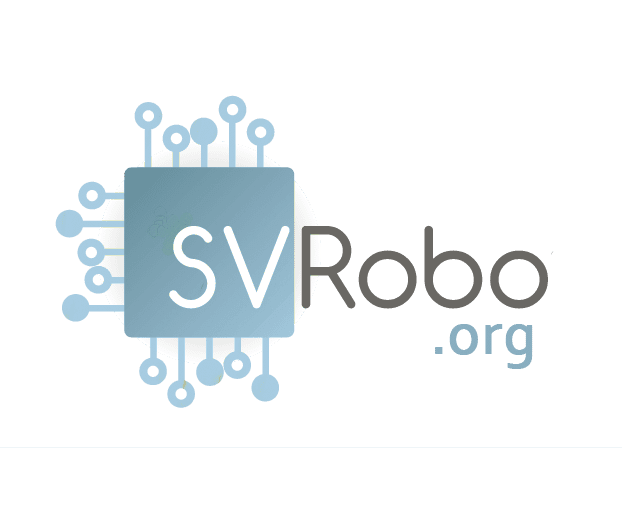 SVRobo.org & Fall Network Event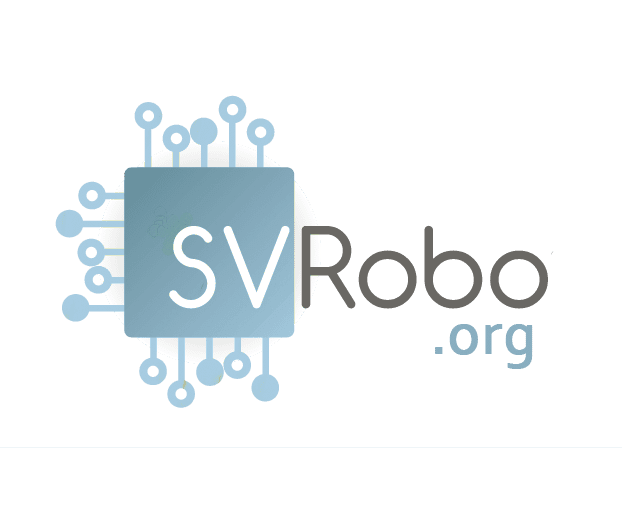 Silicon Valley Robotics celebrated becoming a 501(c)6 organization last night with full house network event and the launch of the new svrobo.org website. While the Silicon Valley Robotics group has been meeting regularly since 2010, this more formal 'business league' structure will allow for better representation. The new website, directory and mail list will help promote and grow robotics in the Northern California region.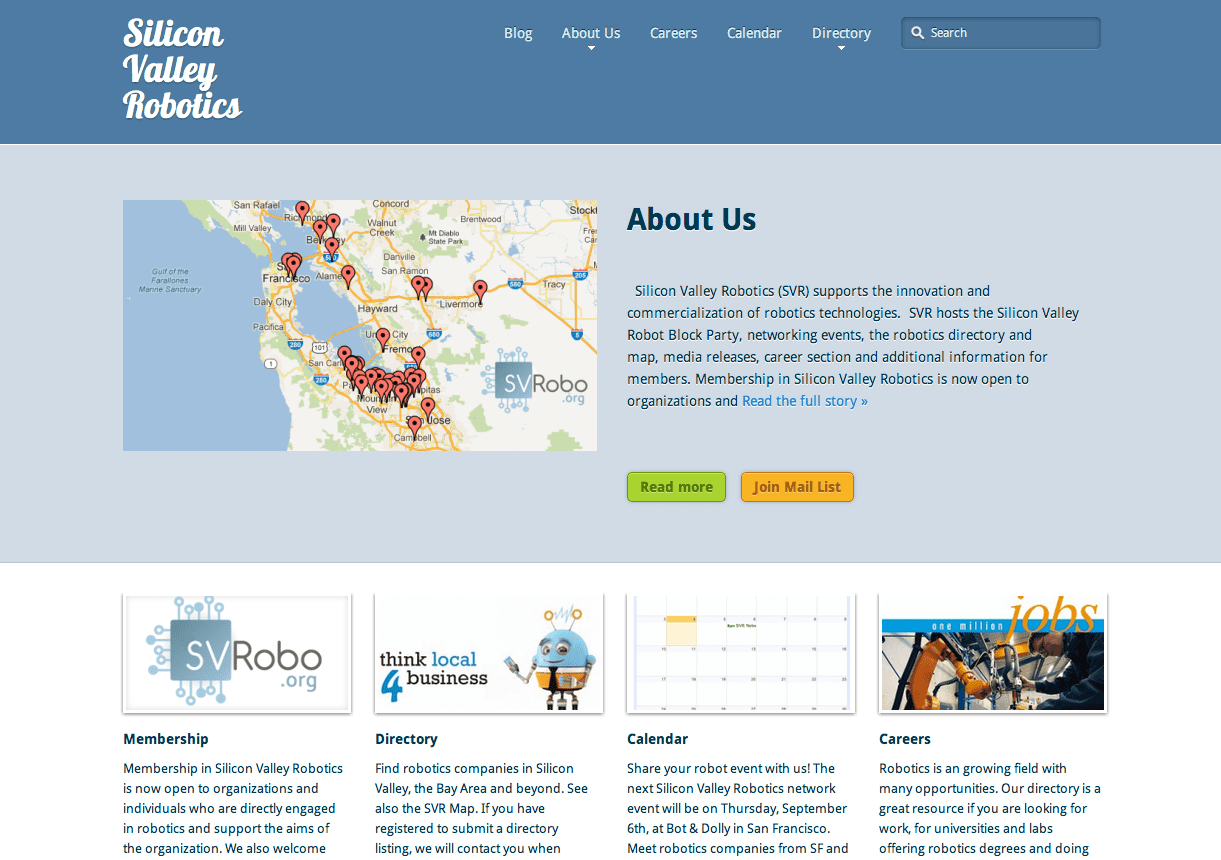 Director of Robotics at SRI International and Acting President of Silicon Valley Robotics, Rich Mahoney welcomed everyone to the event and announced that SVR will be starting a membership drive ahead of 2013. We welcome founding members and sponsors, like Bosch, Adept, SRI International and Willow Garage. Last night's event was hosted by robotics cinematography company, Bot&Dolly, at their studio and workshop on Mississippi St, San Francisco. More than 65 people attended the evening, which featured speakers from Bot&Dolly, Meka & Redwood Robotics, Bossa Nova Robotics, Otherlab, BeatBots and some short films from the Robot Film Festival.
The Bot&Dolly Kuka camera and projection arms and Iris Motion Control System opened the evening with an intricate performance. (Powerpoint looks totally last century after you've watch a synchronized moving presentation!) Jeff Linnell, founder of Bot&Dolly, talked about their growth as a function of developing the  right user interface for a market segment. Bot&Dolly continue to simplify and stretch robotic control systems to work with film makers, artists, musicians (and anyone else who wants to be able to easily make big robots do things).
Aaron Edsinger, founder of Meka and Redwood Robotics, described his quest for the next generation of robot arms, afffordable, adaptable and safe for working in close quarters with humans. Redwood Robotics is a spin off from Meka, SRI International and Willow Garage, which launched earlier this year and aims to bring personal robotics a step closer by making arms cheaper. The democratizing of technology was a common theme in the evening's presentations.
Martin Hitch, CEO of Bossa Nova Robotics, gave us a teaser for their forthcoming home robot. Still in stealth, the robot will actually be unveiled at RoboBusiness in October. Aiming at the nascent household robot market, Martin credits Bossa Nova's experience as a toy company with their ability to convert a $50,000 research platform into a $200 consumer robot.
Pete Lynn and Kevin Simon, of Otherlab showed some videos of their inflatable robots. While still in the research and development stage, the robots made a massive impression! Where inflatable robots may lack fine motor control, they more than make up for it in power to weight ratio and safety around people or animals. There is also a significant material cost saving for robots or prostheses incorporating inflation.
Marek Michalowski, founder of BeatBots, concluded the event with a description of several projects from MyKeepon, Spazzi for Make Magazine, Zingy for EDF Energy, to the New Artist (art by robots for robots) and the annual Robot Film Festival curated by Marek and Heather Knight of Marilyn Monrobot.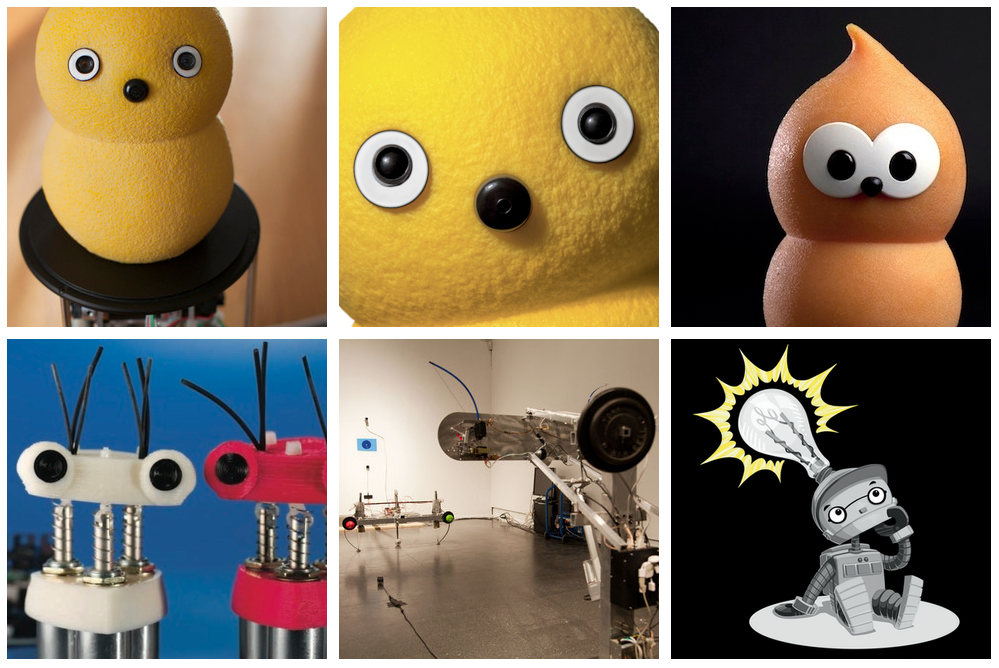 To join us for the next network event (Nov/Dec tbc), please subscribe to our mail list. Or contact Andra Keay, Acting Managing Director of SVR. @svrobo