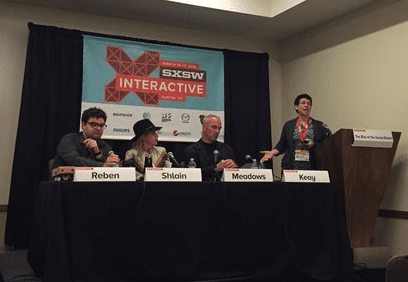 The Rise of the Social Robots at SxSW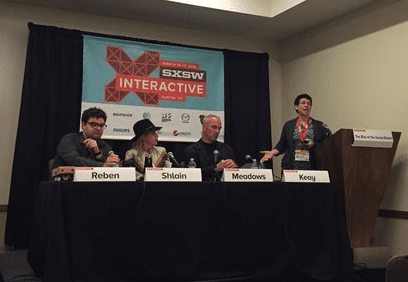 Join Silicon Valley Robotics at SxSW for a panel on "The Rise of the Social Robots", March 13 2015.
The early 21st century saw the first wave of companionable social robots. They were small cute pets like AIBO, Pleo, and Paro. As robotics become more sophisticated, thanks largely to the smart phone, a new wave of social robots has started, with humanoids Pepper and Jimmy and the mirror-like Jibo, as well as Geppetto Avatars' software robot, Sophie.
A key factor in a robot's ability to be social is their ability to correctly understand and respond to people's speech and the underlying context or emotion. Our panelists are all extending the field of social robots in ways we didn't think possible a few years ago.
Panelists:
Alex Reben, creator of Blabdroids, the directory film making social robots, and Director of Stochastic Labs.
Mark Stephen Meadows, founder of Botanic.io, Geppetto Avatars and author of "I, Avatar" and "We, Robot"
Tiffany Shlain, maker of "The Future Starts Here" films, Director of the Moxie Institute and founder of the Webby Awards
Andra Keay, Managing Director Silicon Valley Robotics, the industry group supporting the innovation and commercialization of robotics technologies
And for more robots at SxSW, you can visit the Robot Petting Zoo, you can see Cynthia Breazeal's keynote on "The Personal Side of Robots" and see the first US screenings of Alex Garland's new AI movie "Ex Machina". And here's a recap from Science Friday!