Women in robotics on International Women's Day 2019
What does a day in the life of a woman working with robots look like? We asked members of WomeninRobotics.org to volunteer "a paragraph and a picture" for this first patchwork representation of the field. And if you're a woman working in robotics or interested in the field, join us! (updated with content from Odyssey Foundation in Nigeria)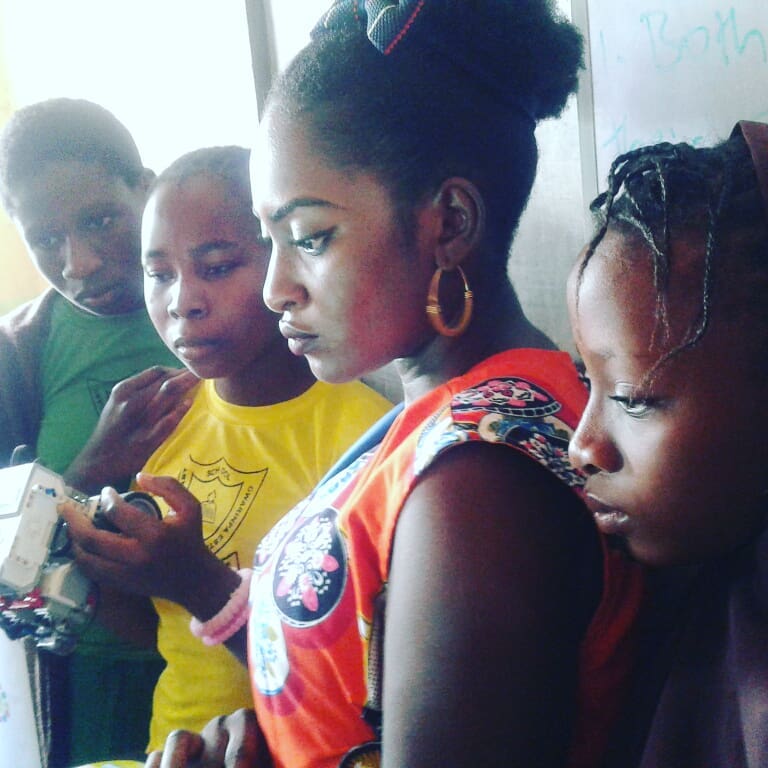 Odyssey Educational Foundation Robotics program, provides a way for girls to get exposure to the field while also discovering their passion for STEM-based careers. It has allowed more girls to feel confident in these types of roles — and it has allowed the boys to be confident that the girls are there. Girls are half the population, and there really isn't any reason why girls shouldn't see how fun and exciting and rewarding engineering can be.
Children have a natural curiosity that lends itself to science, technology, math, and engineering. At Odyssey Educational foundation we inspire young girls to build on their innate desire for answers by exploring engineering concepts in a fun, hands-on way. We offer after-school programs, camps, and special events designed to present young girls with challenging yet accessible engineering activities from which they can learn and grow.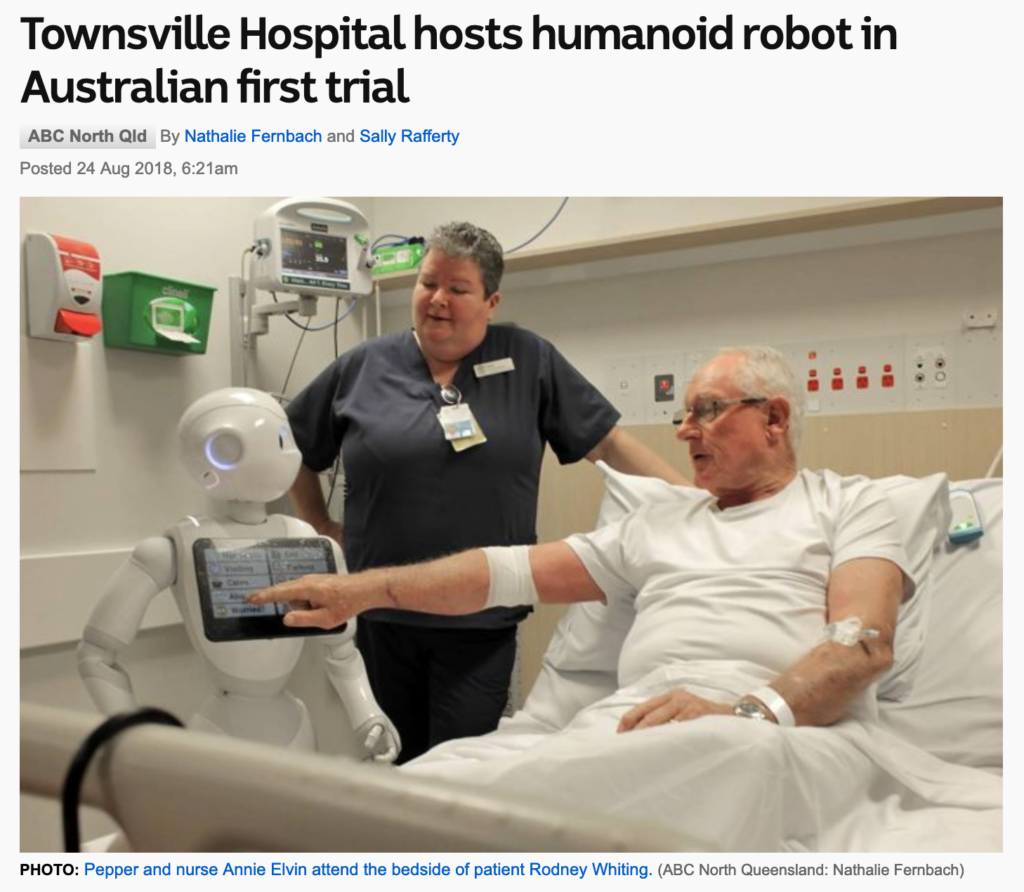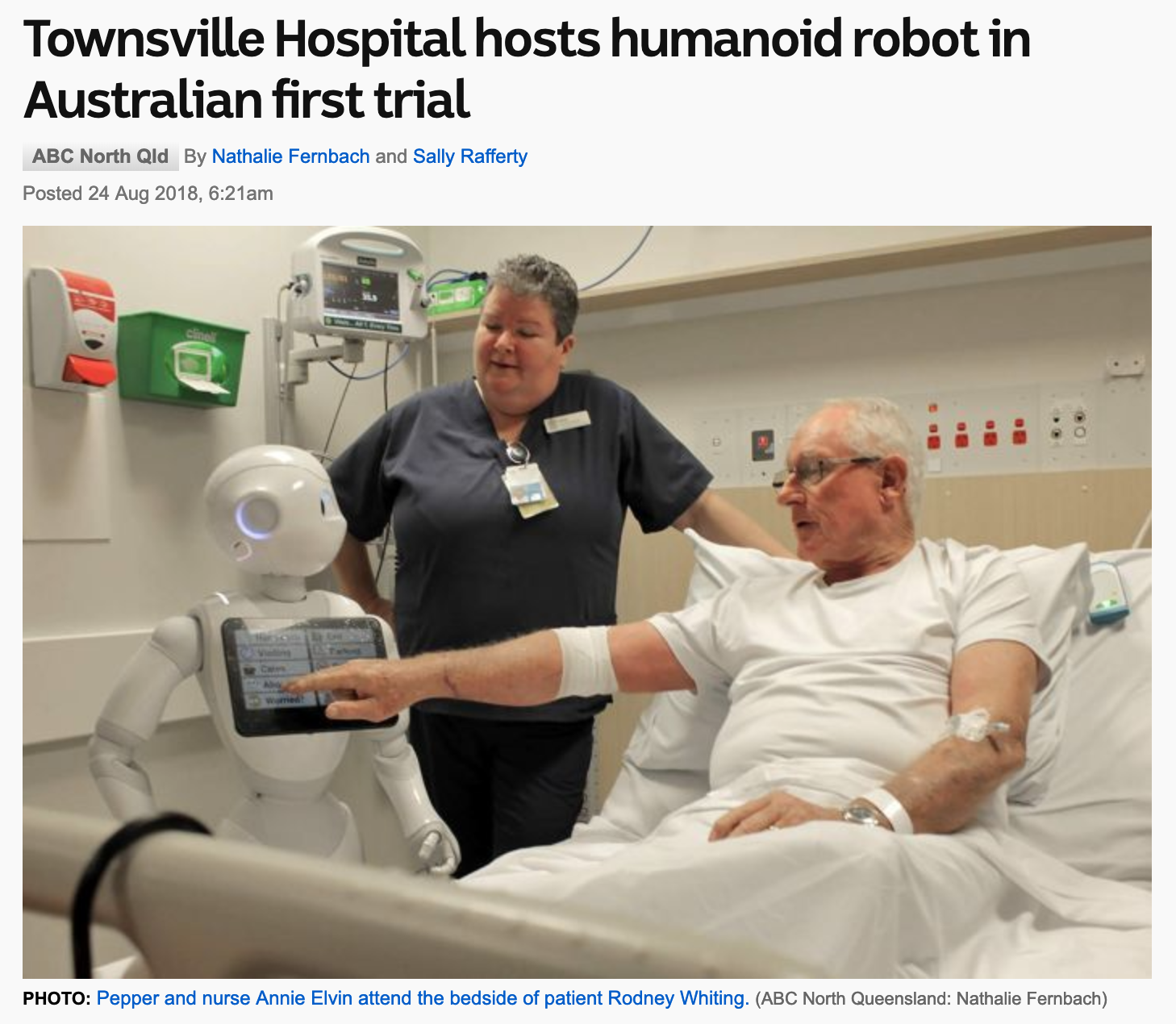 Australian Nurse: Anne Elvin, recently travelled to Brisbane to present a talk at the Queensland eHealth Innovation Showcase. Anne presented an insider's perspective about what it was like to be working with Softbank's Pepper robot at the Townsville Hospital. Pepper's message about flu and the importance of vaccination and hand hygiene was very simple, but the user experience provided by the incredible programming by our collaborative partners at the Australian Centre of Robotics Vision was extraordinary. As part of an innovation project created by Anne, Pepper brought a new layer of engagement in health and the robot became very popular amongst staff, patients, and volunteers at the Townsville Hospital. Where some people were initially sceptical about the presence of a robot in a hospital, even the most sceptical became very quickly accustomed to seeing the friendly little robot and began to treat Pepper as a sort of mascot or ambassador for health. Anne and her work with Pepper have paved the way to introduce other social robots into the Australian health system.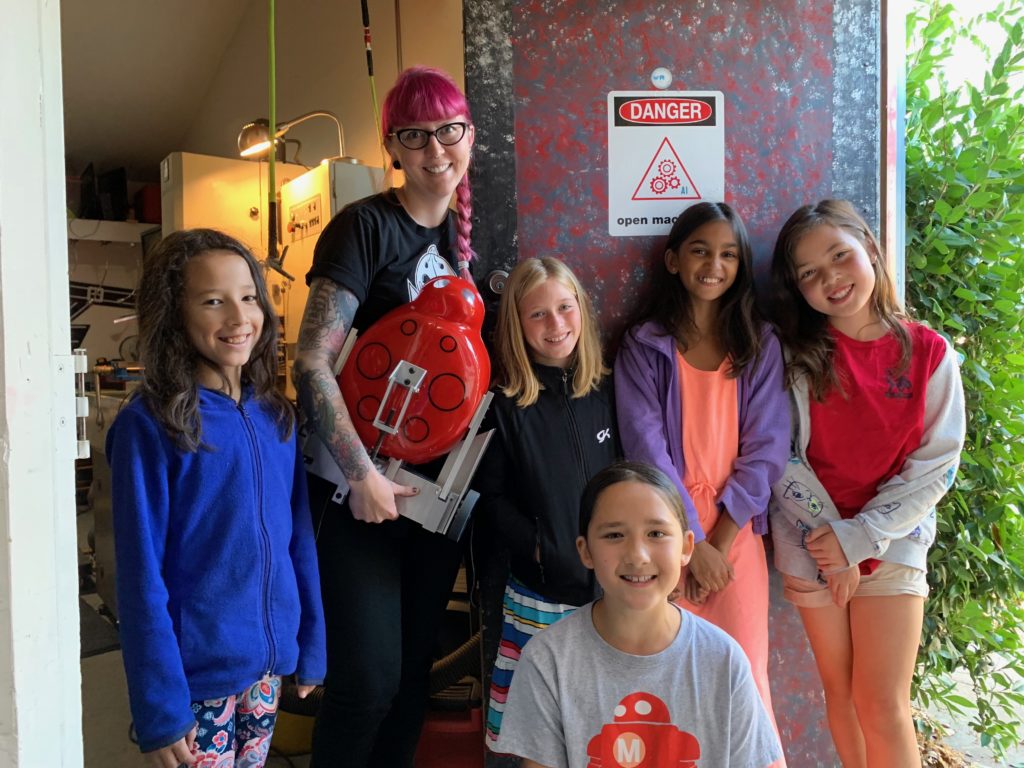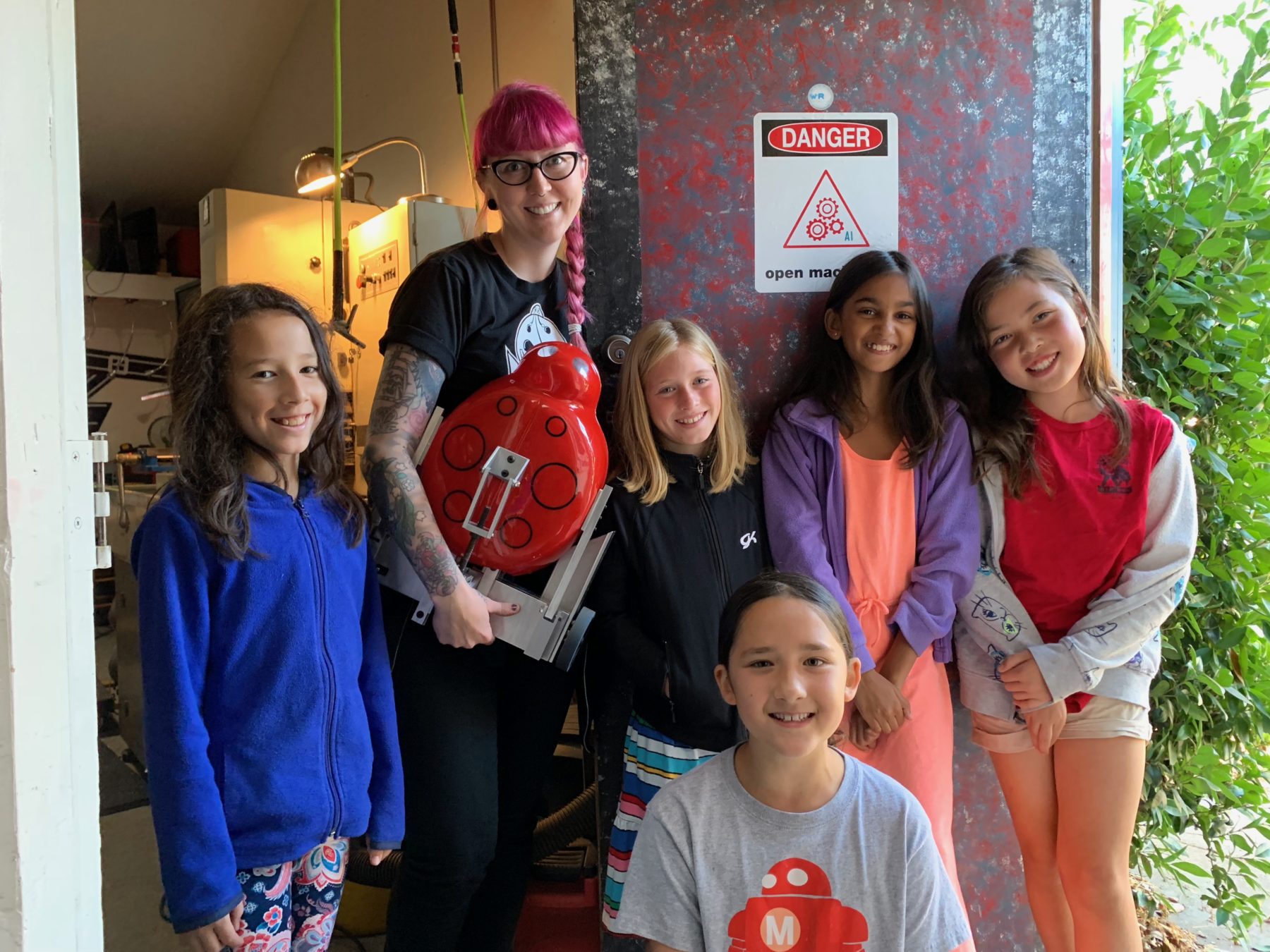 Lisa Winter is a mechanical engineer at Quartz; building hardware to identify, track, and predict everything that moves on a construction site. Her hobby of building robots started at the age of 10, when she fought in Robot Wars, and continued as she competed in BattleBots until 2016. In her spare time she likes to talk to kids about the importance of STEM. Seen here, Lisa and her robot 'Mini Tento' are with a middle school Lego robot building team.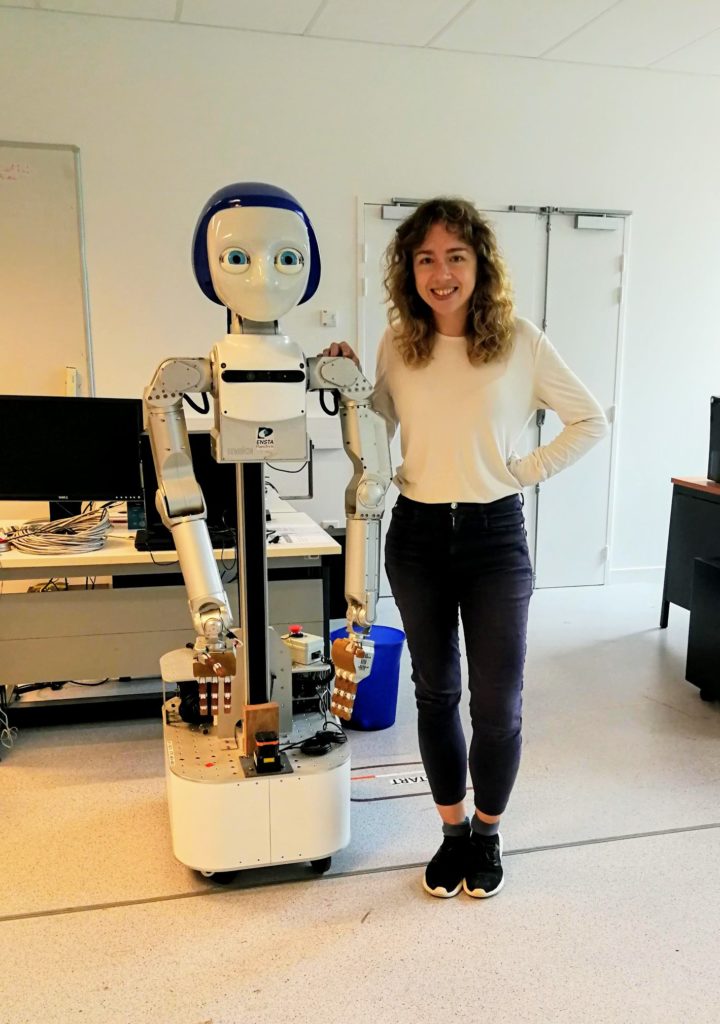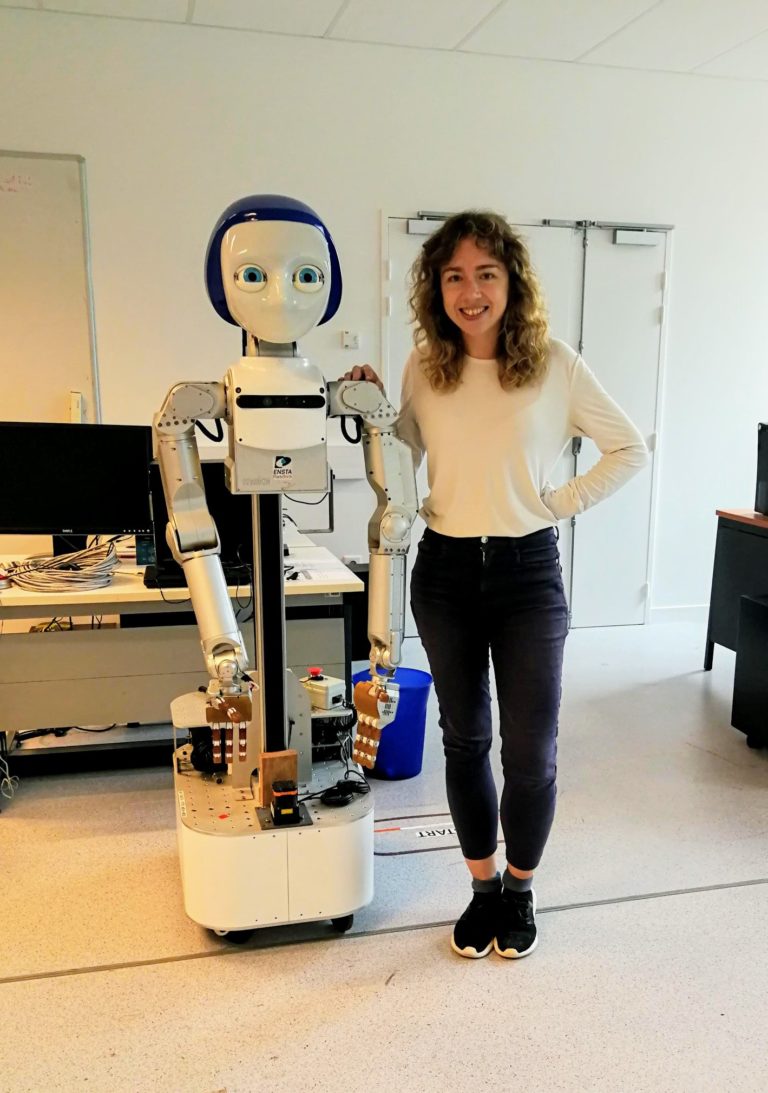 Natalia Diaz Rodriguez is Ass. Prof. of Artificial Intelligence at the Autonomous Systems and Robotics Lab (U2IS) at ENSTA ParisTech (Autonomous systems and Robotics (computer vision) group and INRIA Flowers team (flowers.inria.fr), which works on developmental robotics). Her research interests include deep, reinforcement and unsupervised learning, (state) representation learning, explainable AI and AI for social good. She works on open-ended learning, and continual/lifelong learning for applications in computer vision and robotics. Her background is on knowledge engineering (semantic web, ontologies and knowledge graphs) and she is interested in explainable AI and neural-symbolic approaches to practical applications of AI.
She got a Computer Engineering degree by the University of Granada (UGR, Spain) and a Double PhD from Abo Akademi (Finland) (together with UGR) on Artificial Intelligence and Semantic and Fuzzy Modelling for Human Behaviour Recognition in Smart Spaces. She has worked on R&D at CERN (Switzerland), Philips Research (Netherlands) at the Personal Health Dept., done a postdoctoral stay at University of California Santa Cruz, and worked in industry in Silicon Valley at Stitch Fix (San Francisco, CA) -a recommendation service for fashion delivery with humans in the loop.
She has participated in a range of international projects and is Management Committee member of EU COST (European Cooperation in Science and Technology) Action AAPELE.EU (Algorithms, Architectures and Platforms for Enhanced Living Environments, www.aapele.eu), or EU H2020 DREAM (www.robotsthatdream.eu). She was Google Anita Borg Scholar 2014, Heidelberg Laureate Forum 2014 & 2017 fellow, and obtained the Nokia Scholarship among others.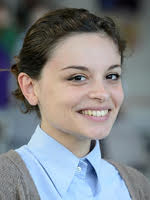 Cristina Zaga is a Ph.D. candidate at the HMI group (University of Twente) and a visiting scholar at the RiG lab (Cornell University). Cristina's doctoral research focuses on designing "robotthings" , everyday robotic objects and toys, to promote children's prosocial behaviors in collaborative play. She studies how robots communicate intent and social qualities only through movement and nonverbal actions, defining a framework for non-anthropomorphic robots. Currently, she works on developing approaches and toolkits for research through design and participatory practices to bring together roboticists, designers and stakeholders. She envisions a future of robothings, robotics embedded in everyday objects, that meaningfully interact with people to empower them steering away from reinforcing existing biases in the society and paternalism. Cristina in her after-hours explores artistic intervention to advance the discourse on human-centered robotics, using speculative design to make what she calls poetic robots. Her work in HRI interaction design for robothings received an HRI student design competition award and has been exhibited at the Eindhoven Design Week 2017. Cristina is one of the founders of the Child-Robot Interaction international workshop series and co-organizer of the workshop Robots for Social Good. Cristina was selected as Google Women TechMaker Scholar 2018 for her research quality and her support to empower women and children in STEM.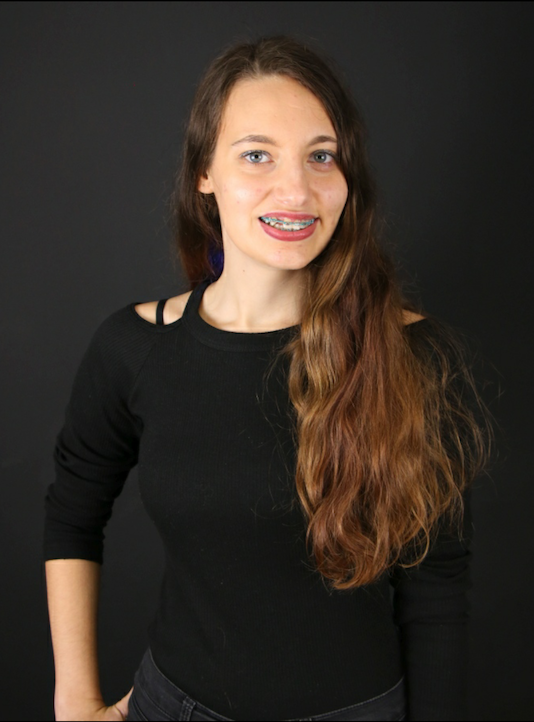 Ecem Tuğlan is Co Founder of Fenom Robotics that builds World's First Hologram Displaying Robot. She is also founder of Revulation4.0, world's first digital and printable clothing label which release it's first collection soon.
She is professional robopsychologist who recognized by NASA. In June 2016 she presented her original paper "Do Androids Sense of Electric Deja-vu?" to Dr. Ravi Margasahayam, NASA.
She graduated Ege University philosophy and sociology department. She took courses for teaching and consulting psychology at Dokuz Eylul University. She is also an amateur photographer and painter. Her pictures exhibited at Saatchi Gallery's website and History Channel's website. IASSR, IBAD and ECSBS invented her to different countries for making Artificial Intelligence, philosophy and Robopsychology presentations. She teached philosophy lessons at Oxford Creative Writing Center.
She is also working for robot rights.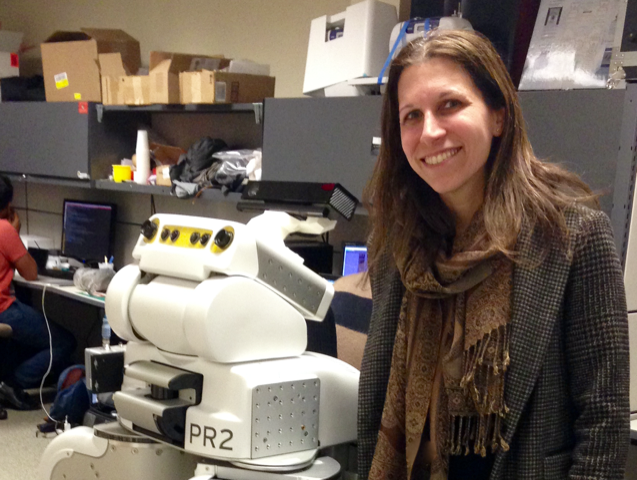 Dr. Laurel Riek is a professor in Computer Science and Engineering at the University of California, San Diego, with joint appointments in the Department of Emergency Medicine and Contextual Robotics Institute. Dr. Riek directs the Healthcare Robotics Lab and leads research in human-robot teaming, computer vision, and healthcare engineering, with a focus on autonomous robots that work proximately with people. Riek's current research interests include long term learning, robot perception, and personalization; with applications in critical care, neurorehabilitation, and manufacturing.
Dr. Riek received a Ph.D. in Computer Science from the University of Cambridge, and B.S. in Logic and Computation from Carnegie Mellon. Riek served as a Senior Artificial Intelligence Engineer and Roboticist at The MITRE Corporation from 2000-2008, working on learning and vision systems for robots, and held the Clare Boothe Luce chair in Computer Science and Engineering at the University of Notre Dame from 2011-2016. Dr. Riek has received the NSF CAREER Award, AFOSR Young Investigator Award, Qualcomm Research Award, and was named one of ASEE's 20 Faculty Under 40.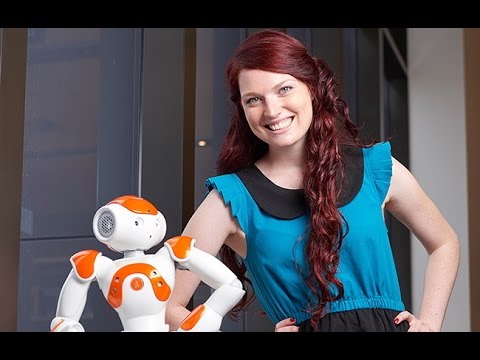 Deanna Hood is an electrical engineer whose work focuses on humanitarian applications of engineering and robotics, with projects spanning accessibility, education and healthcare. Examples of her work include a brain-controlled car, with applications for people living with paralysis; a low-cost USB stethoscope for diagnosing childhood pneumonia in developing countries; and the first robotic partner for children with handwriting difficulties: a robot that children can teach how to write, so that even those at the bottom of their class can benefit from "learning by teaching". These projects have resulted in a number of academic publications as well as international print and TV media coverage such as by Reuters and Discovery Channel, and saw Deanna as a finalist for TED2013.
Most recently, during her time at the Open Source Robotics Foundation, Deanna worked on the Robot Operating System (ROS), what is referred to as the "lingua franca" of robot developers, which is used in applications as diverse as autonomous cars, Antarctic research robots, and robots on the International Space Station.For her efforts in advancing society's perception of engineering, Deanna has been recognised as a Google Anita Borg Memorial Scholar, a John Kindler Memorial Medallist, an Erasmus Mundus Scholar, and as a finalist for the Pride of Australia Young Leader Medal. This is in addition to various academic medals for placing at the top of her three degrees despite starting university at age 15.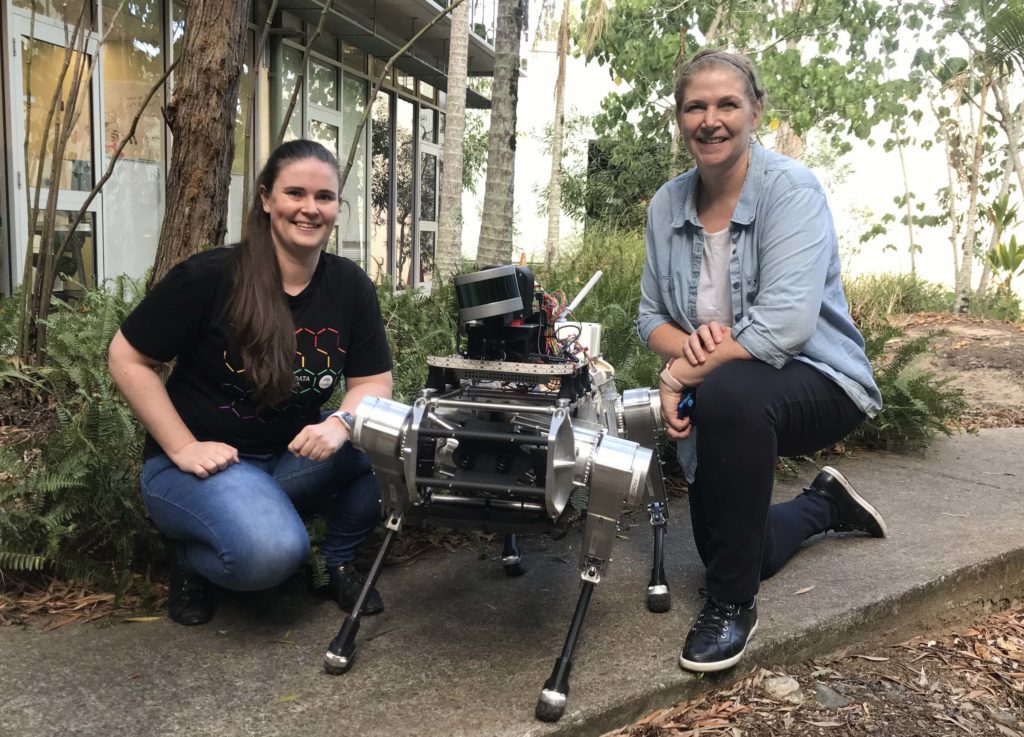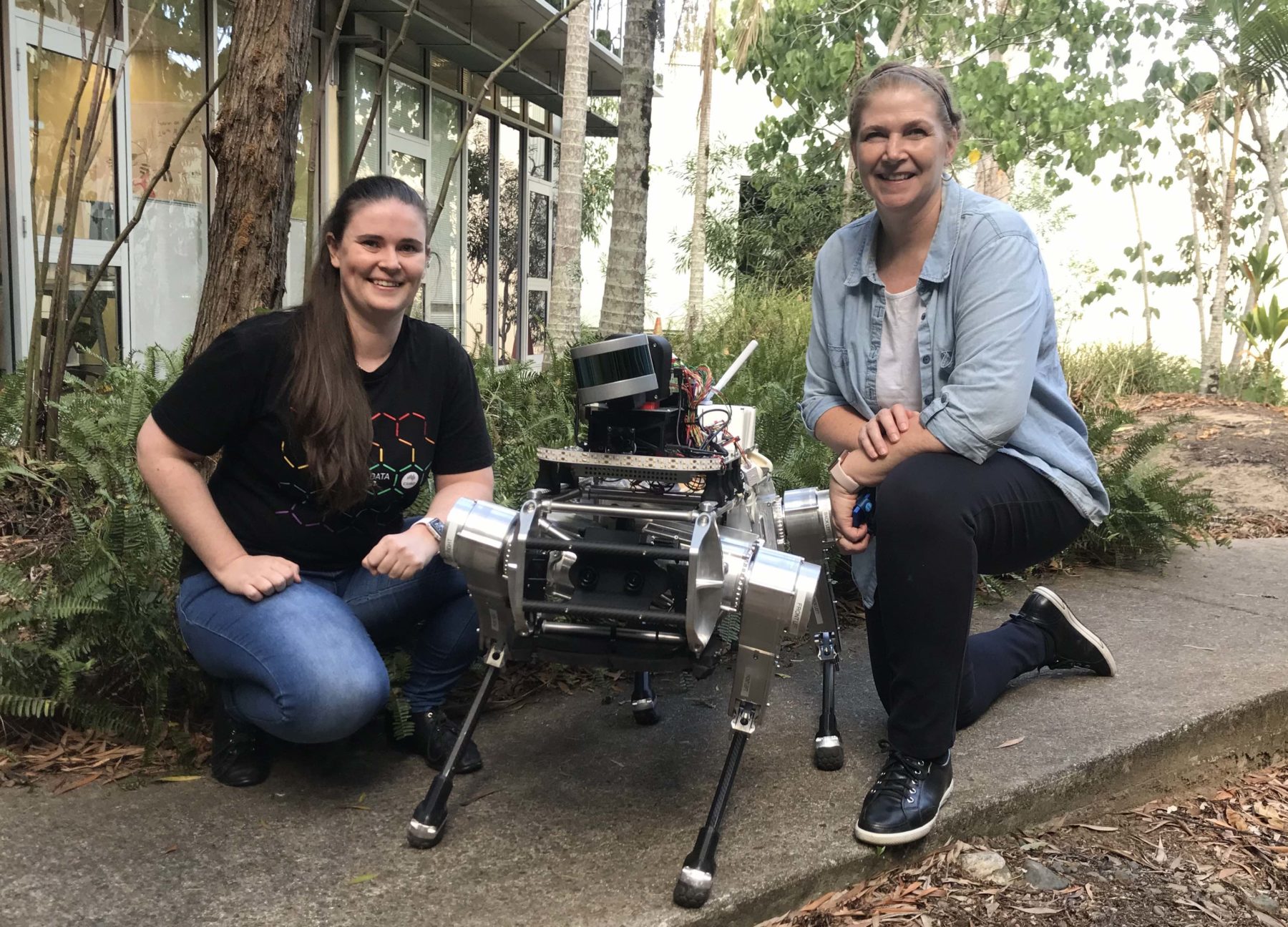 CyberPhysical Systems Research Director Sue Keay: Here I am pictured with our DARPA Project Manager, Erin McColl. One of the most exciting projects in the portfolio I've inherited now that I am the Research Director for Cyber-Physical Systems within Australia CSIRO's Data61 is our work on the DARPA Sub-T Challenge. The aim of the challenge is to develop innovative technologies that will augment operations underground. We are the only non-US team included in the Challenge. We are currently testing technology to rapidly map, navigate, and search underground environments. The three-year Subterranean Challenge is funded by the US Defense Advanced Research Projects Agency (DARPA).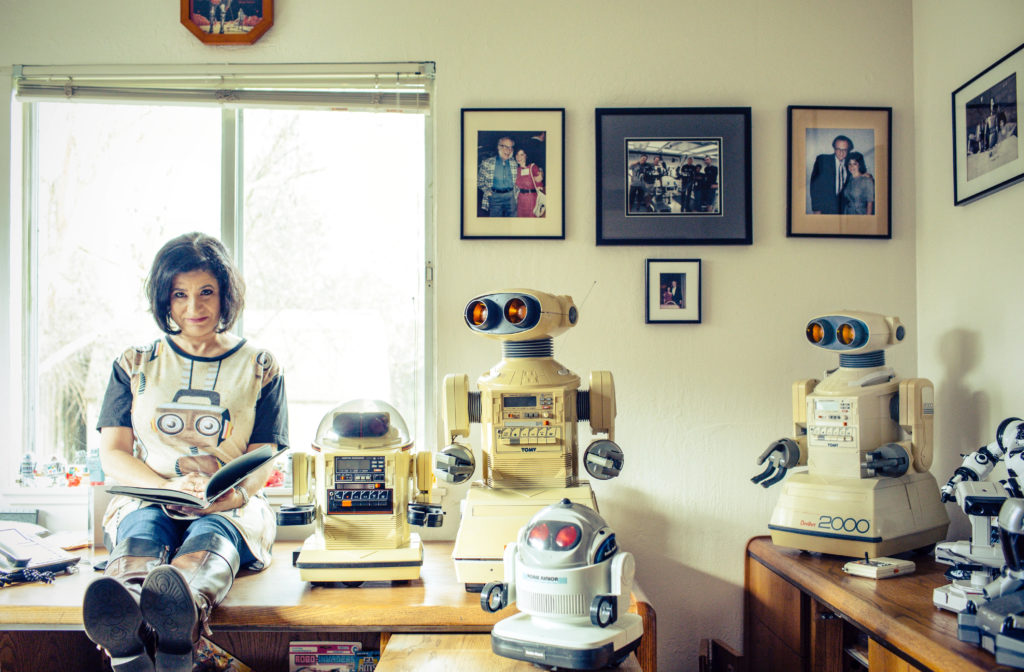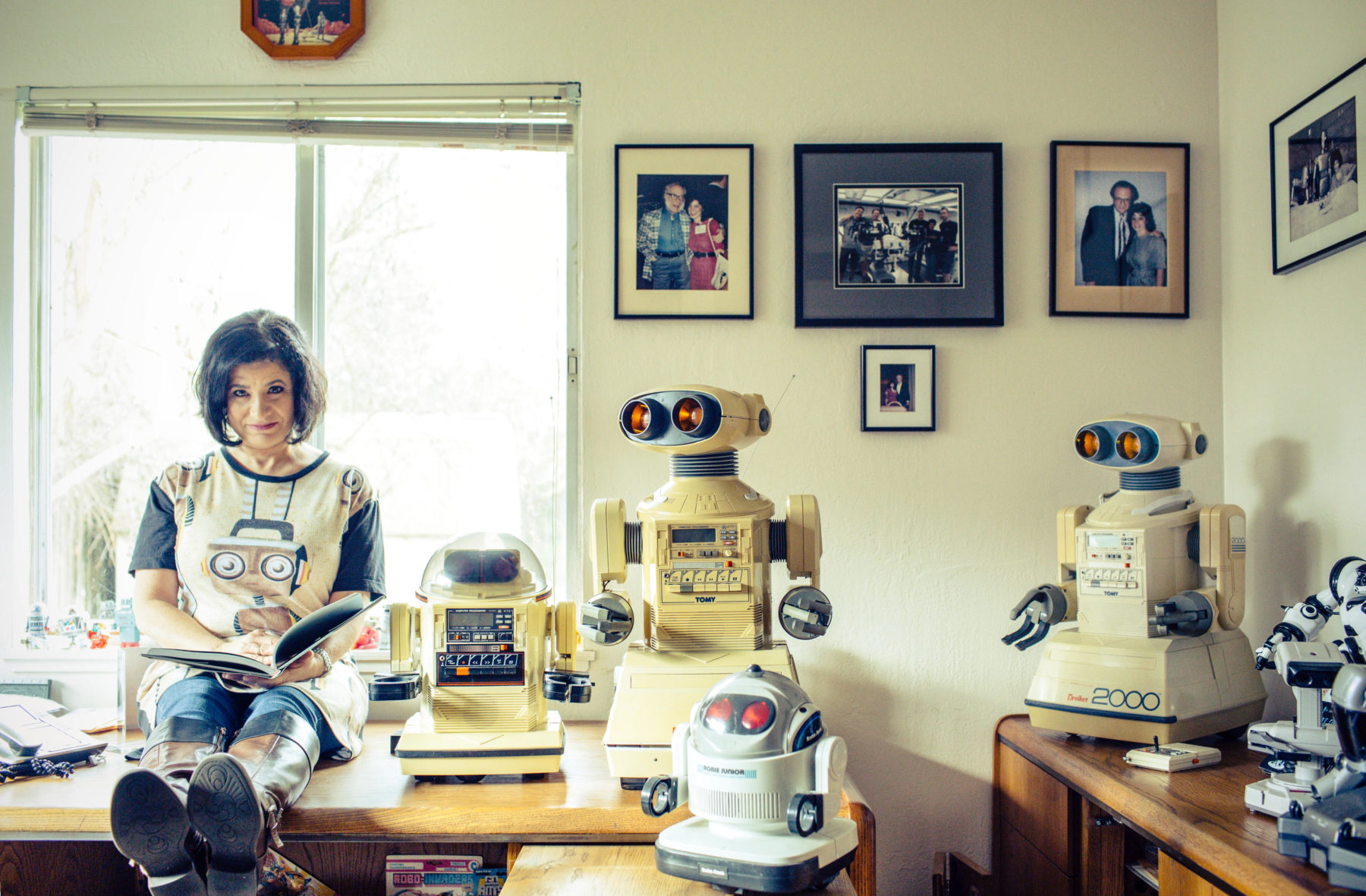 Dubbed as the 'real-life' Susan Calvin' by Isaac Asimov in 1989, Joanne Pransky, the World's First Robotic Psychiatrist®, has been tracking the robot evolution for over three decades. Her focus is on the use and marketing of robots as well as the critical psychological issues of the relationship between humans and robots. The field of robotic psychiatry which she pioneered in 1986, is no longer science fiction and she is accepting new robo-patients ready to be integrated into society.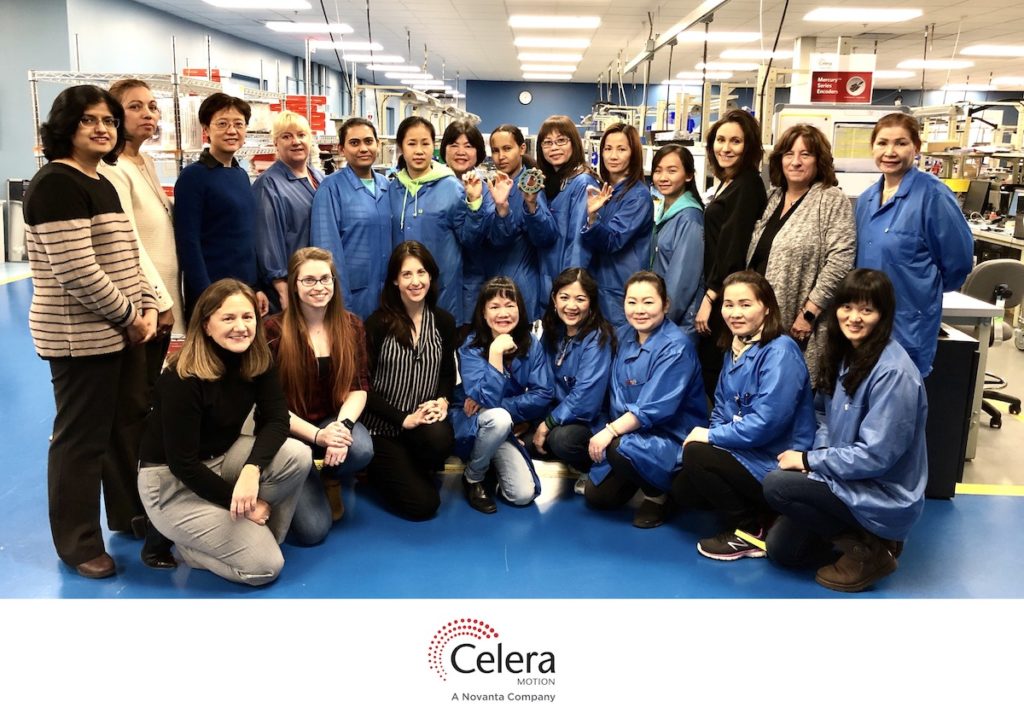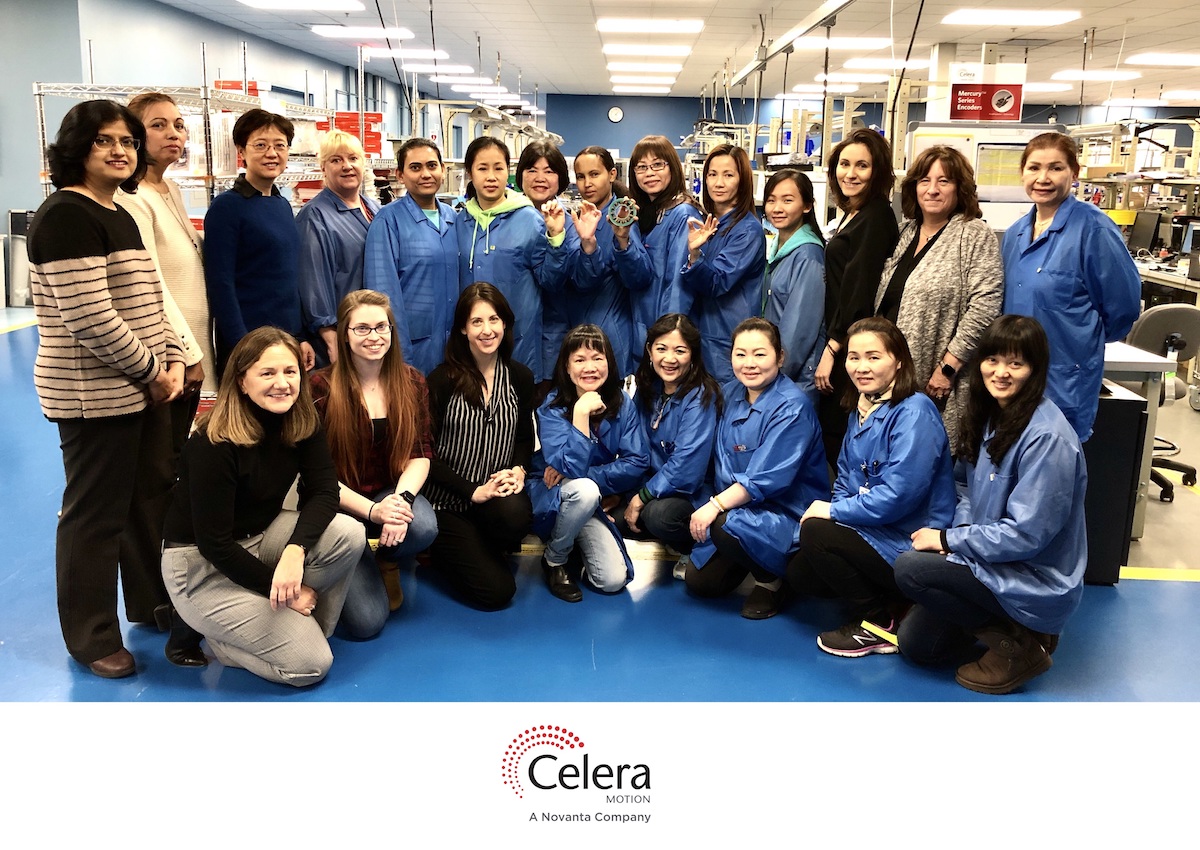 Nissia Sabri at Novanta: We chose to highlight women across the company all the way from our President to the factory floor. As you will see in the attached paragraph description, these women make critical components for surgical robotics!
Celera Motion precision components and subsystems enabled ~1 million robotic surgeries in 2018. Here are some of the women who contributed to the advancement of innovative technology in the field of robotics. This great team at Celera Motion is part of Novanta, focused on delivering innovations that matter.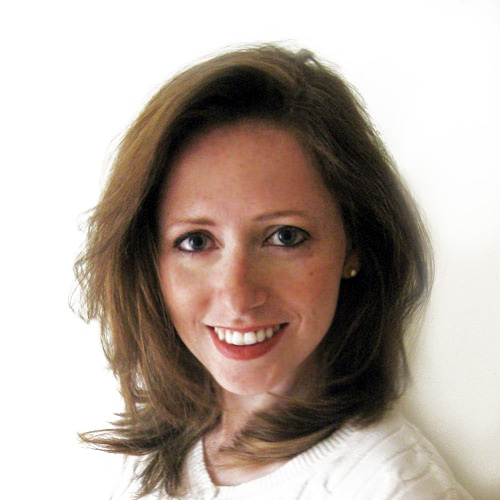 Allison Thackston is the Engineering Lead and Manager of the Shared Autonony Robotics team at Toyota Research Institute. Her team focuses on developing advanced robotic teleoperation technologies that enable robots and people to seamlessly and safely work together.
Allison previously held the position of Lead Manipulation Researcher/Project Manager at Toyota Partner Robotic Group where she investigated robust task and motion planning manipulation strategies in unstructured environments. Before joining Toyota, she was the Lead Engineer for Robotic Perception on Robonaut 2, the first humanoid robot on the International Space Station. There, she was responsible for software development and applied vision research to facilitate the cooperation between robots and people.
Allison has a degrees in Electrical and Mechanical Engineering. Her thesis focused on collision avoidance during supervised robotic manipulation.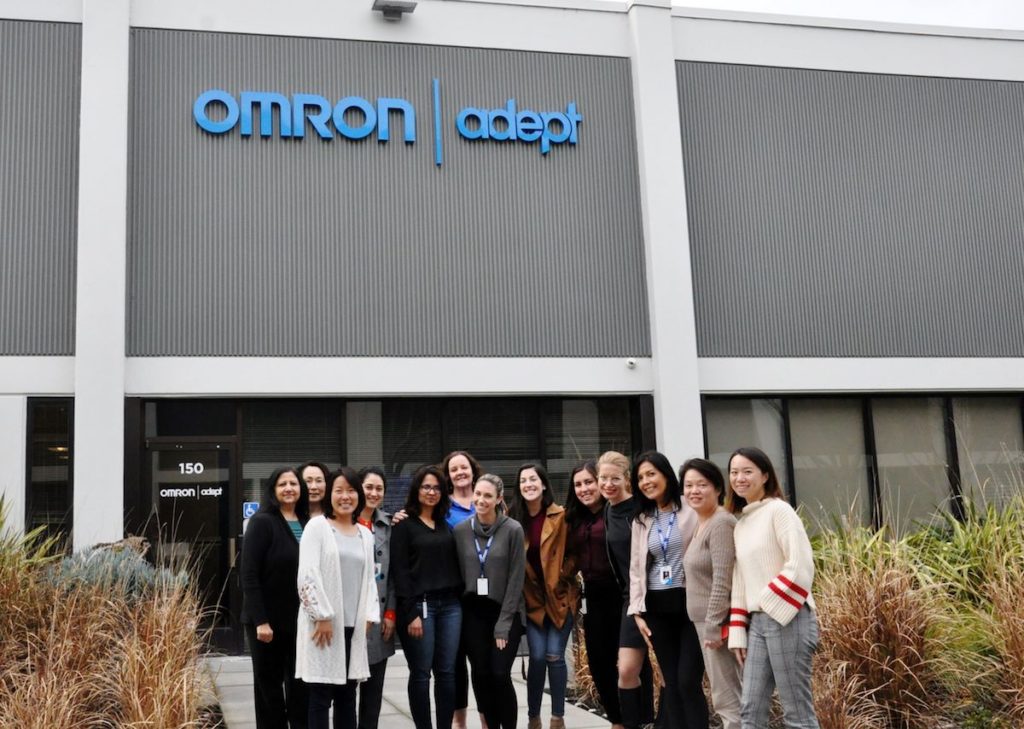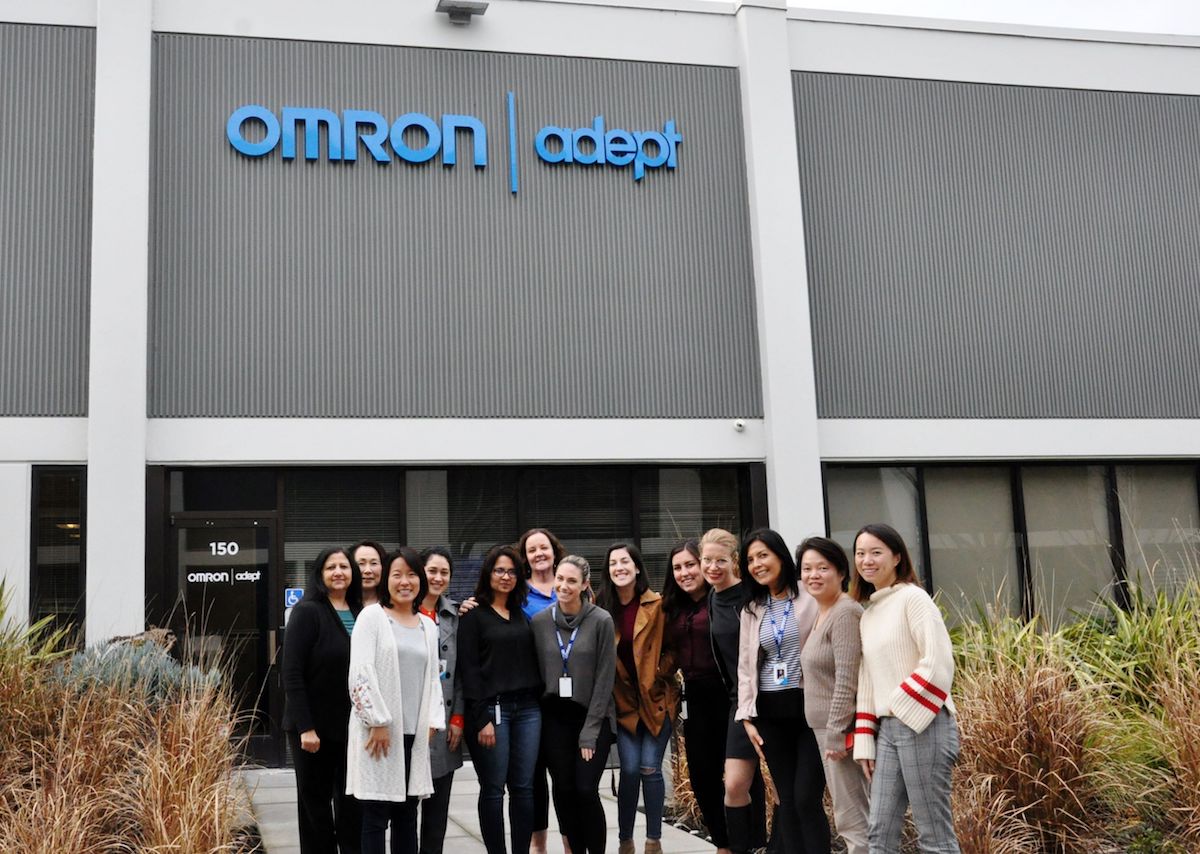 Omron Adept Technologies, Inc. is a robotics company under Omron Corporation. More specifically, we are part of the Industrial Automation group at Omron. Our company is unique in that it develops industry-leading electronics, mechanics, and software for a broad spectrum of robots for the global market. Recently we have seen an important growth of women presence in our company. The rate of women in engineering has increased by almost 10% in the last three years. And the number of women in engineering management positions is at around 25%. Women have presence in almost all engineering teams: Systems, Software fixed and mobile, applications, electrical, quality and marketing. There are also currently two women who have been named as one of the "25 Women in Robotics that you Need to Know About": Noriko Kageki in 2014 and Casey Schultz in 2018.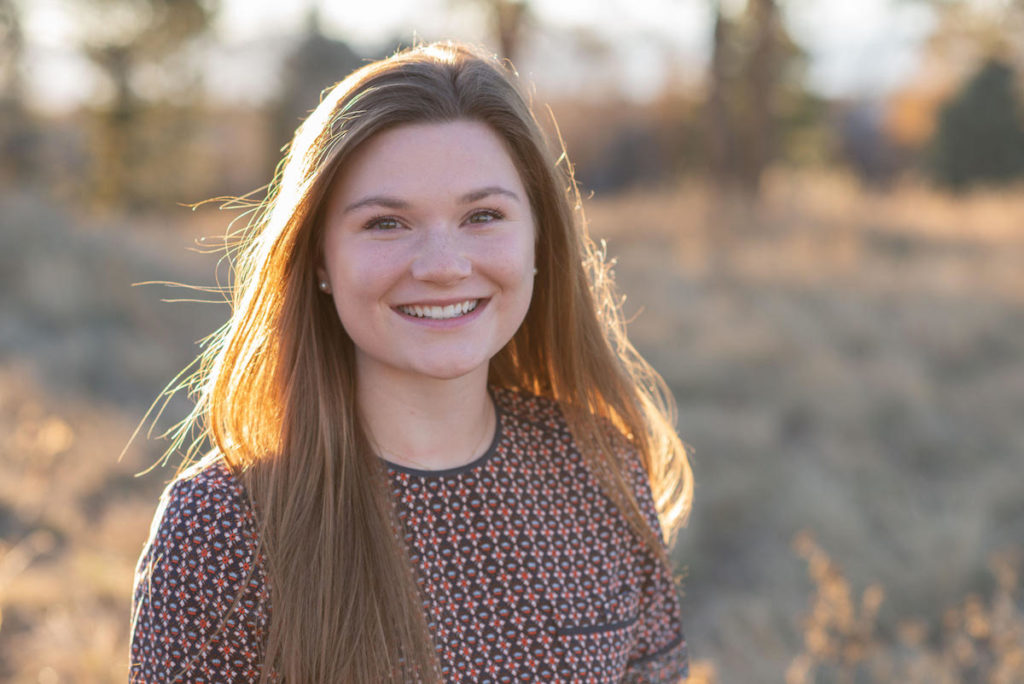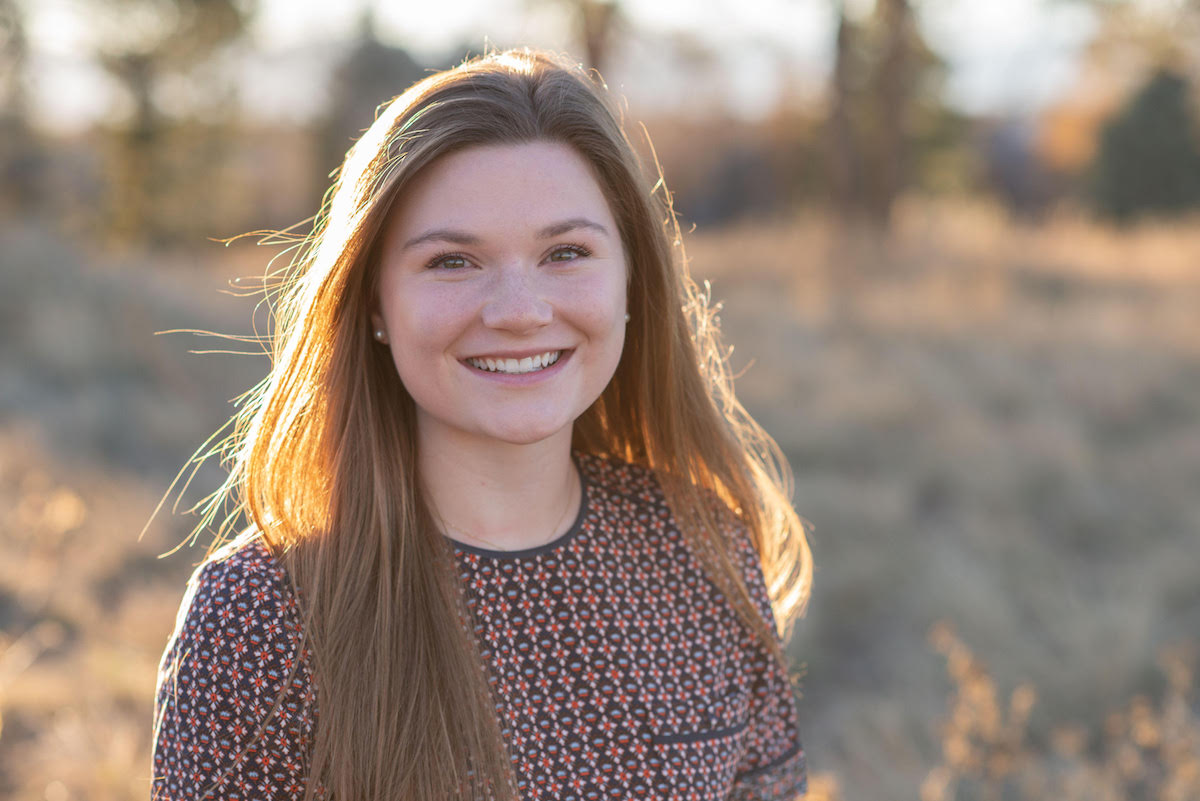 Audrey Roberts is a sophomore studying Mechanical Engineering at the University of Southern California. At USC, Audrey does robotics research in Professor Maja Matarić's Interaction Lab. Currently, she is excited to be working under PhD student Lauren Klein, exploring the ability of socially assistive robotics to increase exploratory motor movement. This research is aimed in particular at infants at risk for developmental delay. Furthermore, Audrey is part of the USC Rocket Propulsion Lab, where she works on a team that designs and builds the mechanical components for the rockets' avionics systems. Audrey will be interning at Microsoft this summer and hopes to continue exploring human-computer interaction in the future as a hardware engineer.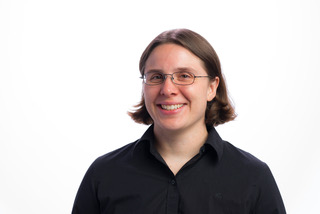 Melonee Wise is the CEO of Fetch Robotics, which is delivering on-demand automation solutions for the logistics industry. She was the second employee at Willow Garage, a research and development laboratory extremely influential in the advancement of robotics. She led a team of engineers developing next-generation robot hardware and software, including ROS, the PR2 and TurtleBot. Melonee was a 2015 recipient of MIT Technology Review's TR 35 award for innovators under the age of 35. In 2017, Business Insider named her as one of eight CEOs changing the way we work. Under her leadership, the company won the MODEX Innovation award for the materials handling industry.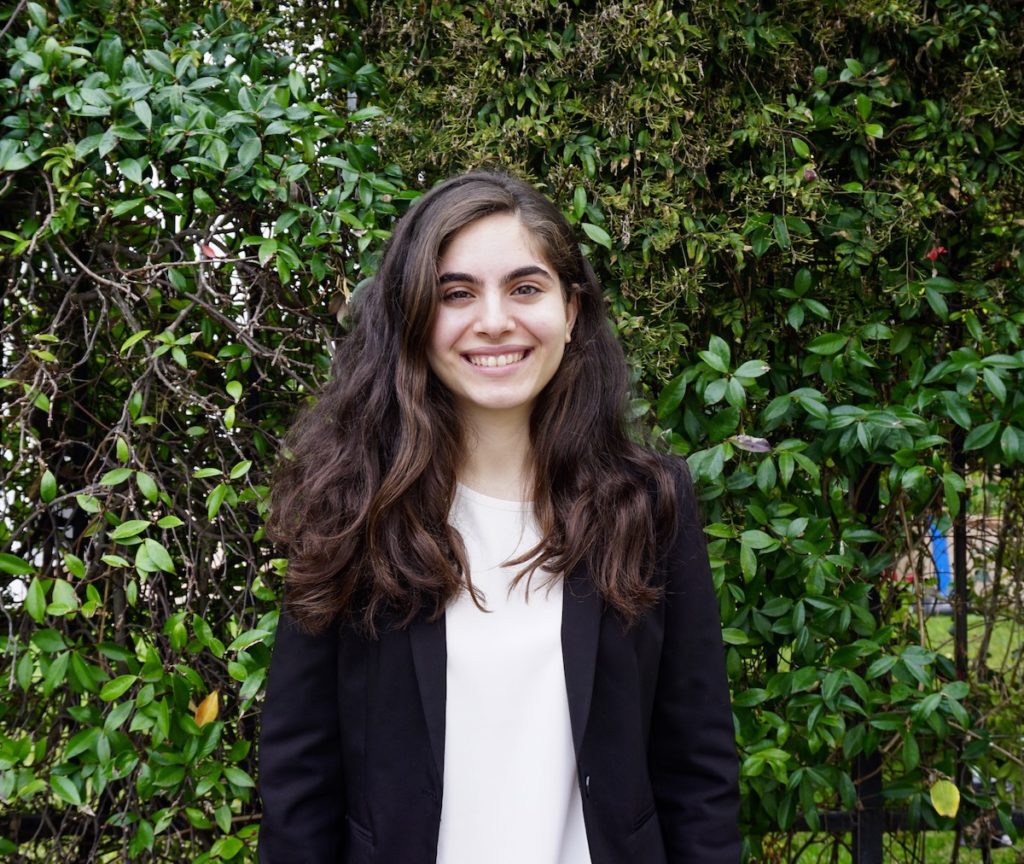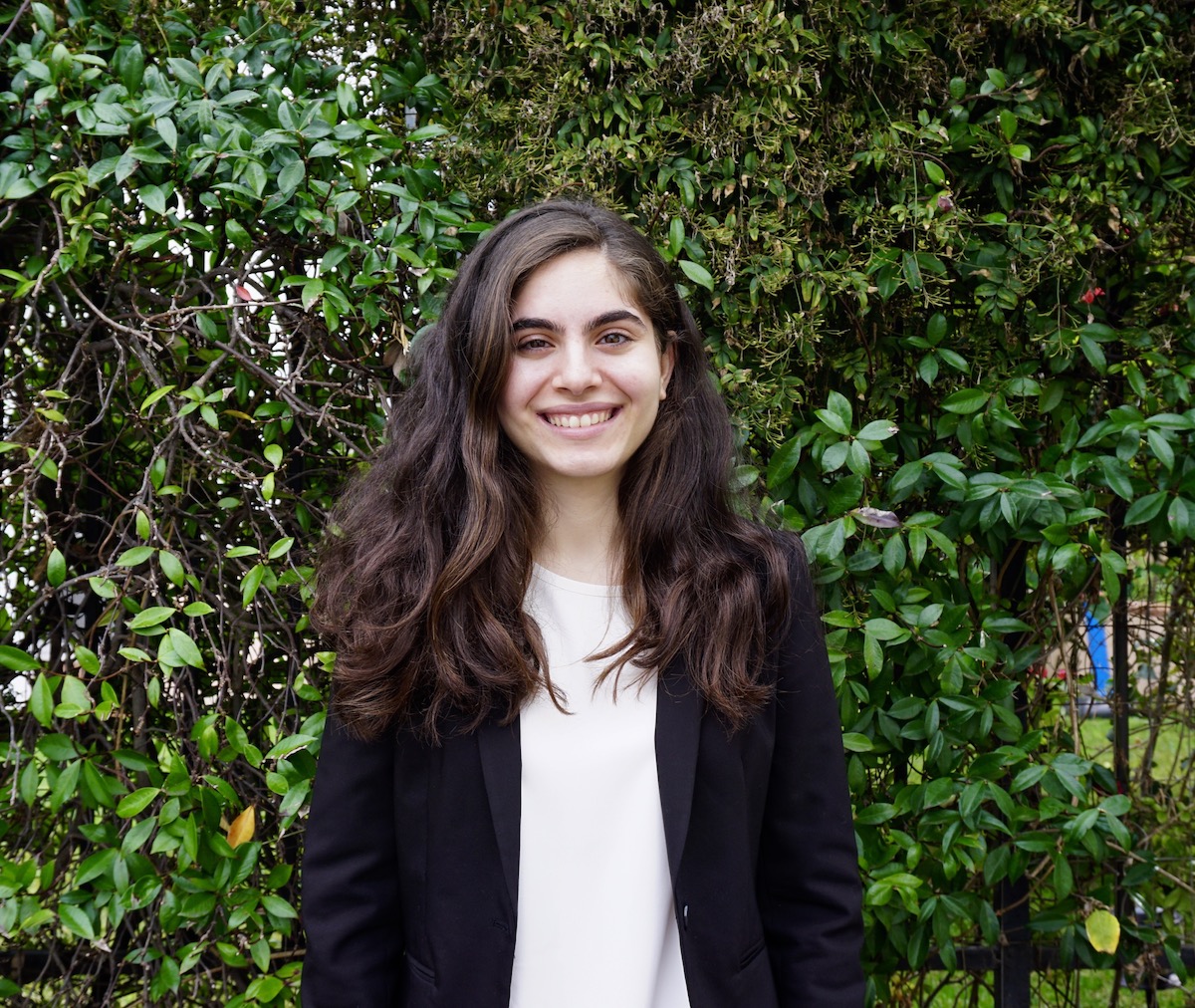 Roxanna Pakkar is a junior studying electrical engineering at University of Southern California. She is a research assistant in the USC Interaction Lab where she has assisted in projects including a robotic system intended to improve the social interaction skills of children with Autism and a study demonstrating the role of augmented reality in improving expressiveness in human-robot interaction. She has also led her own study within the lab on help-seeking behaviors with robot tutors. In addition, Roxanna has interned at NASA JPL in the Robotics and Mobility Section, working on a swarm autonomy platform. This summer she is interning as a product engineer at Microsoft and she hopes to continue work in human-robot interaction and collaboration in the future.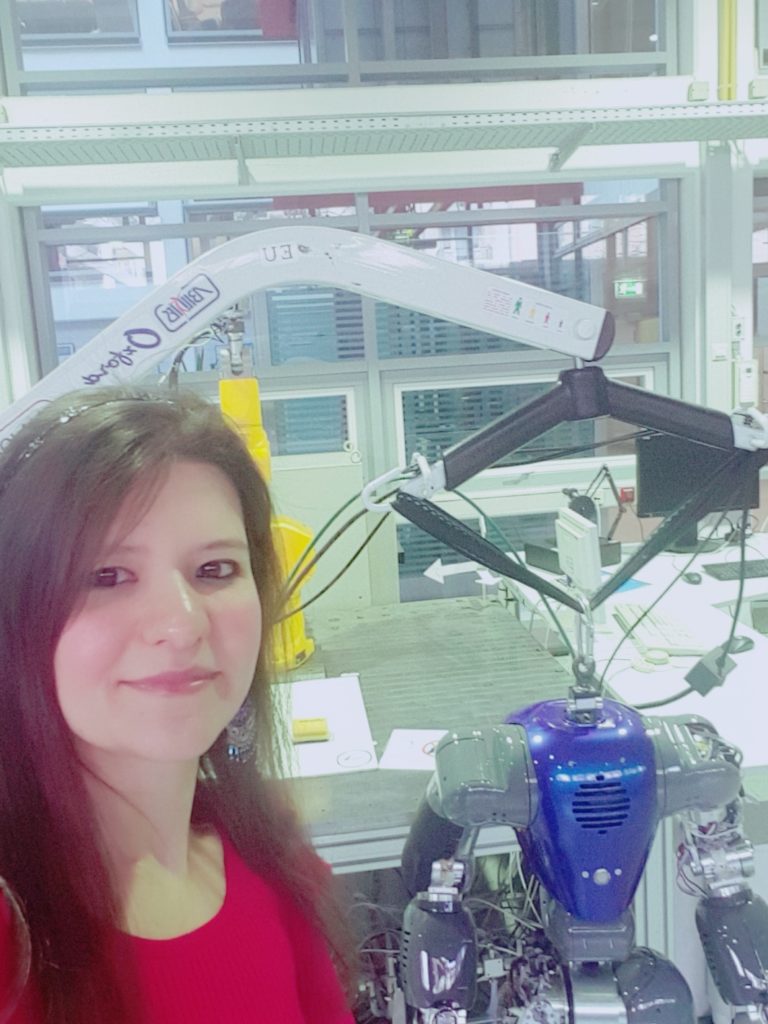 I am Rania Rayyes, a PhD student in TU Braunschweig in Germany.
I am doing my PhD in Robotics and Machine Learning. My research focus on learning robot models, i.e., learning required robot actions to accomplish specific tasks. I am developing for this purpose a novel intrinsic motivation machine learning methods.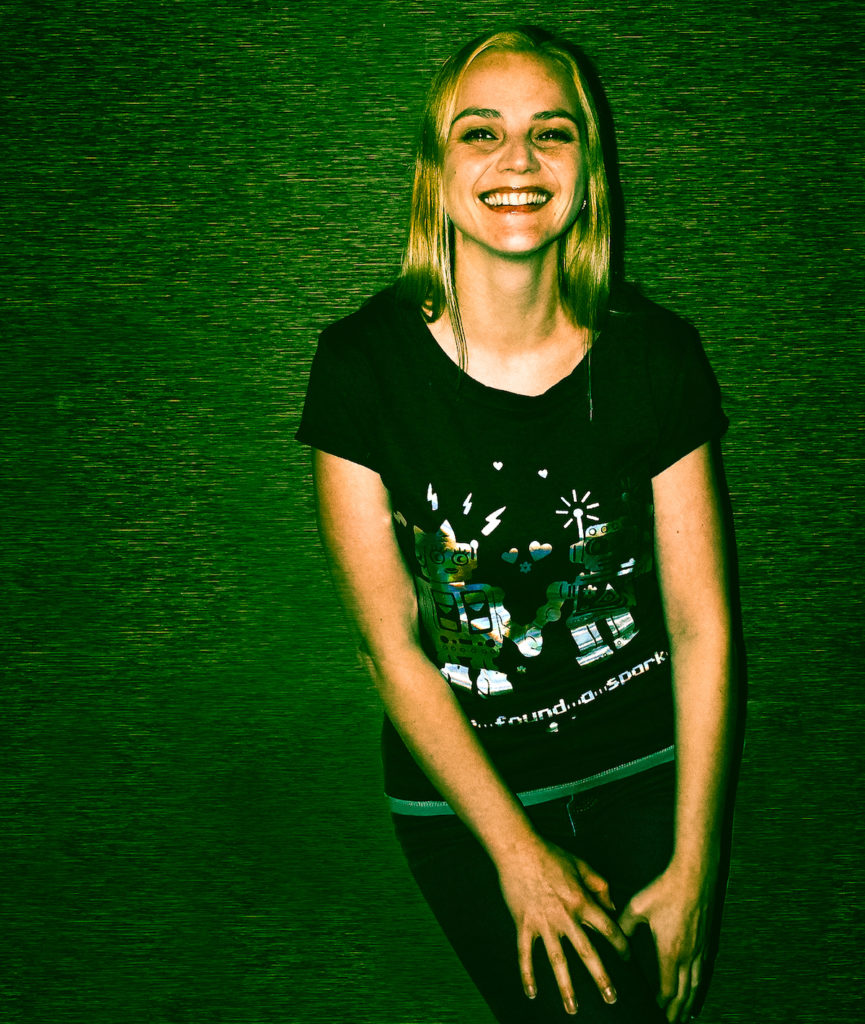 Nicole Mirnig is a passionate researcher in social robots and human-robot interaction. She very recently finished her PhD on essentials of robot feedback at the University of Salzburg, Austria. Nicole's research focus lies in human-robot cooperation, taking into account different factors that foster a positive user experience. Her latest work is dedicated to systematically researching erroneous robot behavior, which was well-received by both, international media and the fellow research community. She aims at making robots understand that they made a mistake and react accordingly. Another hot topic for Nicole is researching robot humor and how it can be exploited for an enjoyable user experience.

Rachel Domagalski

Tori Fujinami

Tori Fujinami, Robotics Engineer, Cobalt RoboticsRobotics is exciting because the applications are endless, only limited by the people designing them! The Cobalt robot specifically is inspiring because it is not the kind of technology intended to replace people or their valuable skills, but rather enhance people's capabilities and collaborate with existing systems.
Rachel Domagalski, Systems Engineer, Cobalt RoboticsI got interested in robotics because robots have an interesting intersection with software, data, and hardware development, and they provide a way to positively augment people's lives. In particular, Cobalt is exciting to me because our robots combine making human-robot interactions friendlier with a practical application of the technology.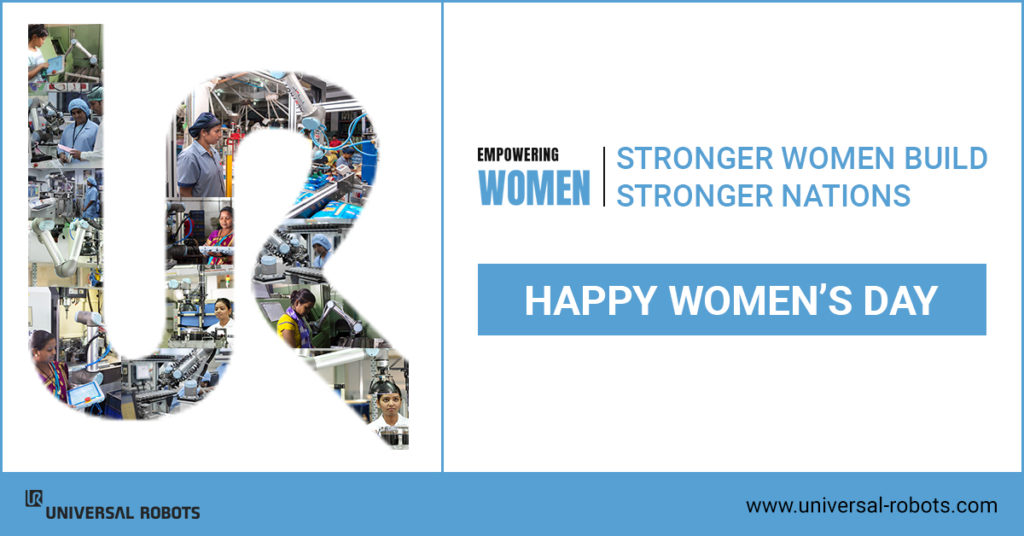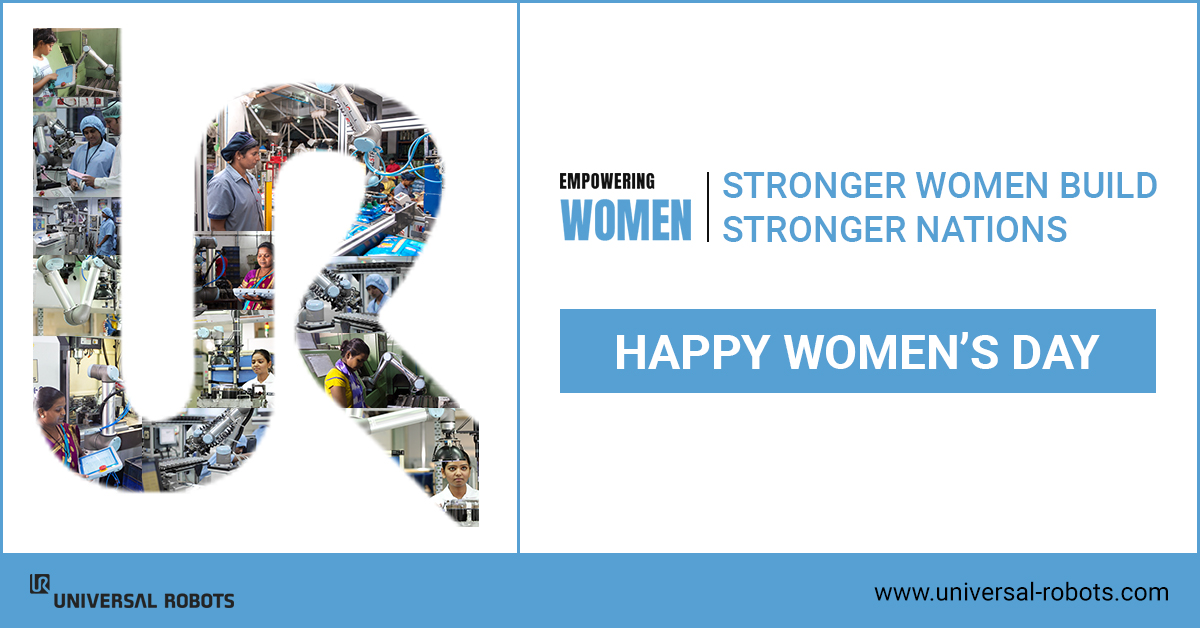 International Women's Day is a chance to showcase Women in Robotics
This International Women's Day, Universal Robots pays tribute to the women in robotics. Thanks to the growing awareness towards the untapped potential of the vast Indian female workforce, entrepreneurs have committed themselves to see that each part of society gets the opportunity to prove itself professionally. One of the leading consumer food manufacturer in India, Udhaiyam Dhall, has in fact a workforce comprised of 75% female employees that work alongside Universal Robots' collaborative robots (cobots). Universal Robots feels proud to associate itself with such manufacturing businesses and non-profit healthcare organisations Aurolab. They choose to employ and train local women workers, aged 18 and above to manufacture high quality eye care products. The women pride themselves in their work, showing their dedication by standing nine hours a day to ensure the smooth operations process. To improve their working conditions and grow production, Aurolab decided to deploy Universal Robots' cobots alongside its workforce, which was retrained to operate these robotics for high precision work. The benefit for the workforce is that they get to acquire meaningful new skills with the implementation of the cobots. Aurolab employees are now able to manage the cobots operation with the simple click of a button and do checks on the machines once every hour or so.
Female employees in others industries like automotive, metal and machinery have had similar experiences. Rameshwari, female assembly line operator at Bajaj Auto, says that she is grateful to be able to work with Universal Robots' cobots, as she is now able to achieve high-quality output. Her other female colleagues and herself find them interesting and easy to operate, as all the physically challenging parts are taken care of by the cobots. ‪The robots had to be comfortable for the staff to operate. Besides fitting in seamlessly with the workforce, in each case cobots from Universal Robots were picked for their affordability, reduced power consumption and safety, which ensured that the protective stop measure turns the power off when a load is applied to it. In these ways, robotics has not only opened doors to the female workforce, but it has empowered and instilled it with pride that will see yet more women entering this field in India and all over the globe.