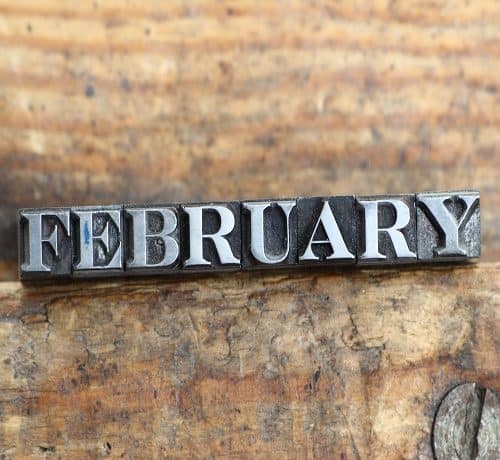 Feb 2019: Where will we be?
January was pretty busy with CES in Las Vegas, the National Retail show in New York, DIY Robocars in Oakland, the launch of the Construction Robotics Forum in San Francisco, a quick trip to Roboburgh (Pittsburgh) and talking about robots at Clorox's "iConnect" event.
We also had a great Speaker Salon on Feb 11 "The Future of Robotics is Peaceful" with global guests, Peter Asaro (Campaign to Stop Killer Robots), Rasha Abdul Rahim (Amnesty International) and Marta Kosmyna (Human Rights Watch) ……. stay tuned for a write up!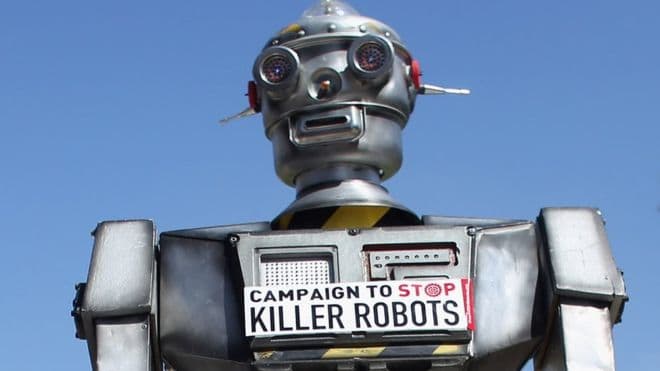 What's coming up next! I'm (Andra) off to Toronto for 3 days to mentor at the Creative Destruction Lab, where there are some amazing robotics, space and sensor startups. Then I'm speaking at Lesbians Who Tech in San Francisco about the Ethics of Robotics and AI, and after that I'm heading to Daegu Korea for HRI2019.
Silicon Valley Robotics will also be at TechCrunch Robotics Sessions and at The Robotics Summit in Boston. We also have a discount code for SVR members for these events including the Embedded Vision Summit in May, but you'll get the codes only in member newsletters!
EandM Engineering/SICK are offering complimentary workshops on collaborative robot safety for companies putting new robots into action with humans, including:
Collaborative Robots
Autonomous Mobile Robots
Smart Robotic Machines
And end users deploying robots and OEMs building robots.
Workshops will be held in February and March in SF, Irvine, Seattle and Portland. RSVP now!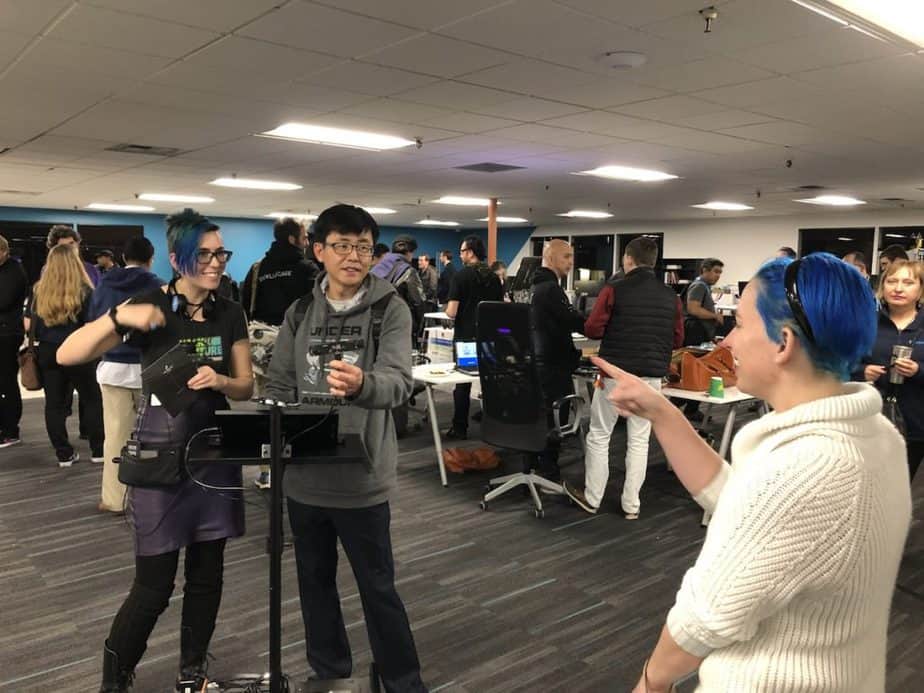 Announcements from the Meetup:
Maker Faire call for makers closes this Sunday! https://makerfaire.com/bay-area/call-for-makers/
See Machinaleague for competitions! http://www.machinaleague.com/
Join your robot to LetsRobot.tv
Come to Alan Rath Robot Open House on March 1 at San Jose Institute of Contemporary ART https://www.facebook.com/events/2060226074276759/
Become a Brainiac with PEACEInc http://peaceinc.me
Explore Jacquard enabled jacket from Google ATAP https://atap.google.com/jacquard/
Sign up for the $10million ANA Avatar XPrize https://avatar.xprize.org/prizes/avatar
Come to Circuit Launch classes (or teach one yourself!) http://www.circuitlaunch.com/classes.html
Next meetup March 6 at Circuit Launch then March 20 at SRI Internationa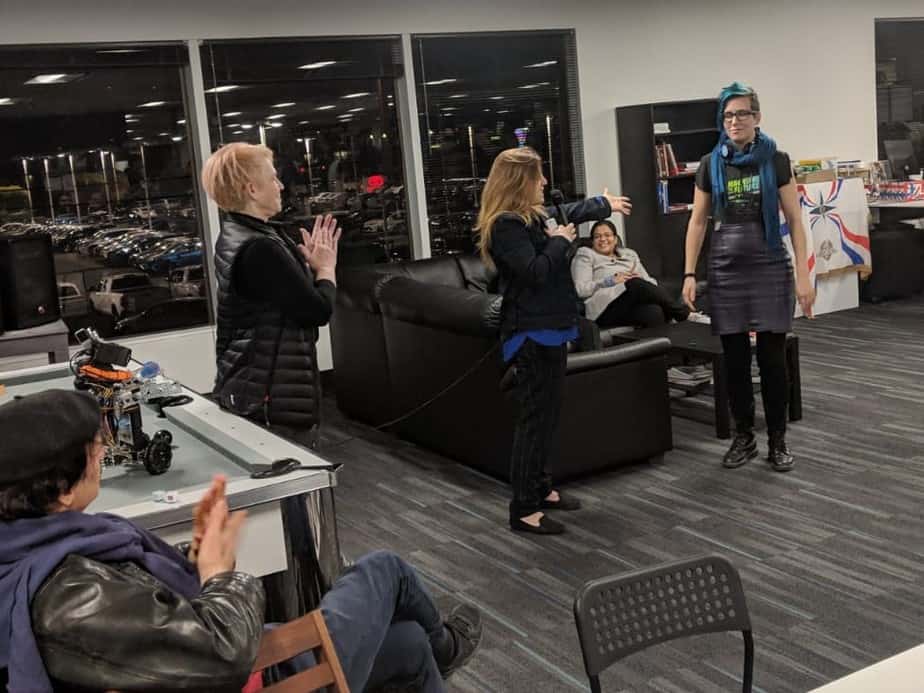 Meet the Levi's® Commuter™ Trucker jacket with Jacquard™ by Google woven in.As the first Jacquard connected product, Levi's® reimagined their iconic Trucker Jacket as an interactive garment that enables wearers to manage their device with the brush of a cuff. Touch and gesture interactivity is woven into the left sleeve through conductive threads powered by a light-up snap tag and Google mobile app on Android or iOS .
Plus here's a list of some academic and otherwise robotics conferences coming up:
I'm looking forward to meeting robot startups or holding Bots&Beers and Women in Robotics events wherever I go!