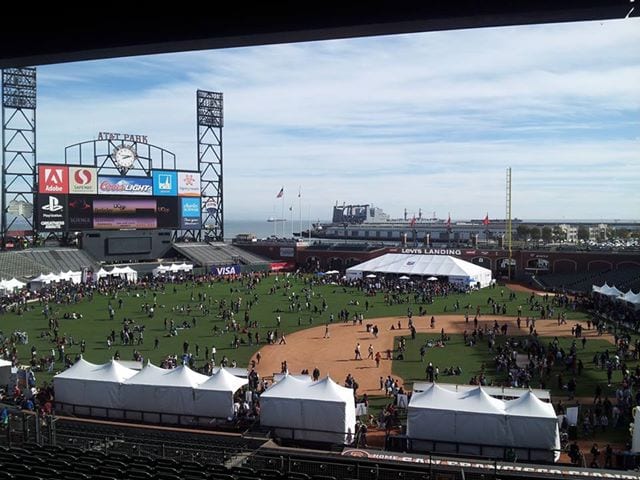 Bay Area Science Festival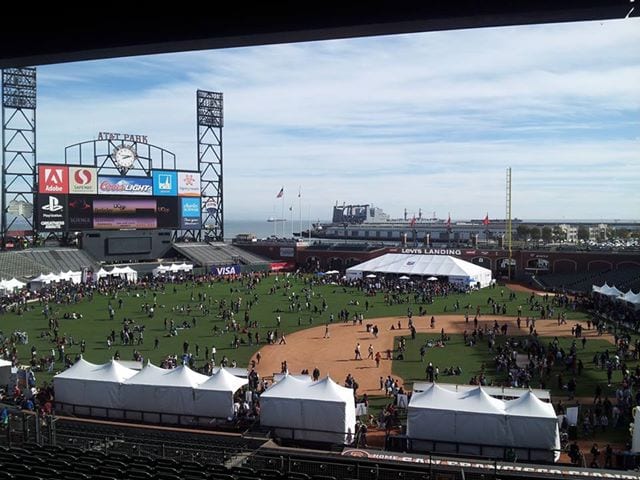 The third annual Bay Area Science Festival culminated on Saturday Nov 2 at AT&T Park after drawing big crowds to the eight-day celebration of science. A feature point of the Festival this year was a Robot Zoo, which Silicon Valley Robotics helped to organize. There was also a talk on "The Rise of Civil Robots" at Berkeley with Joshua Peschel on October 23, and also satellite events in the East and North Bay. There are plans to have an event on the Peninsula as well in 2014.
Kishore Hari, festival director for UCSF's Science & Health Education department, said an unanticipated 10,000 visitors crowded Discovery Day activities in Santa Rosa last Saturday, and nearly 9,000 attended similar free science exhibits and demonstrations the same day at California State University East Bay in Hayward.
"Audiences were extraordinary and far larger than last year's – larger than we ever expected," he said.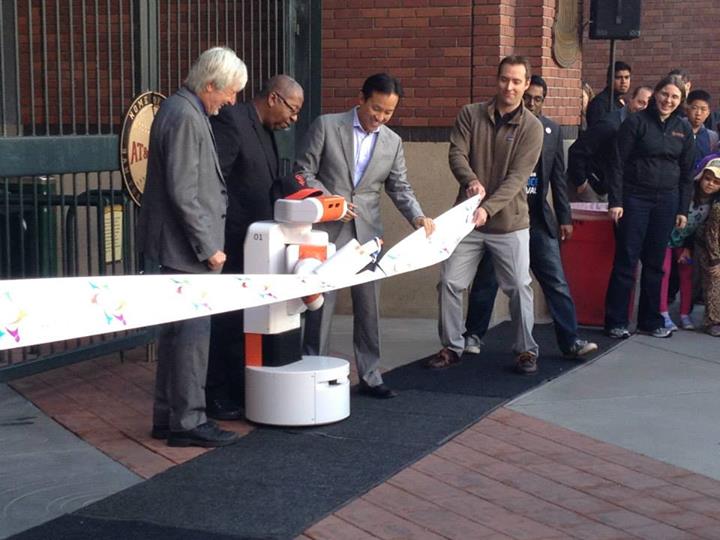 Our very own Unbounded Robotics cut the ribbon for the AT&T park spectacular. Other crowd pleasing robots included Barobo and SRI International.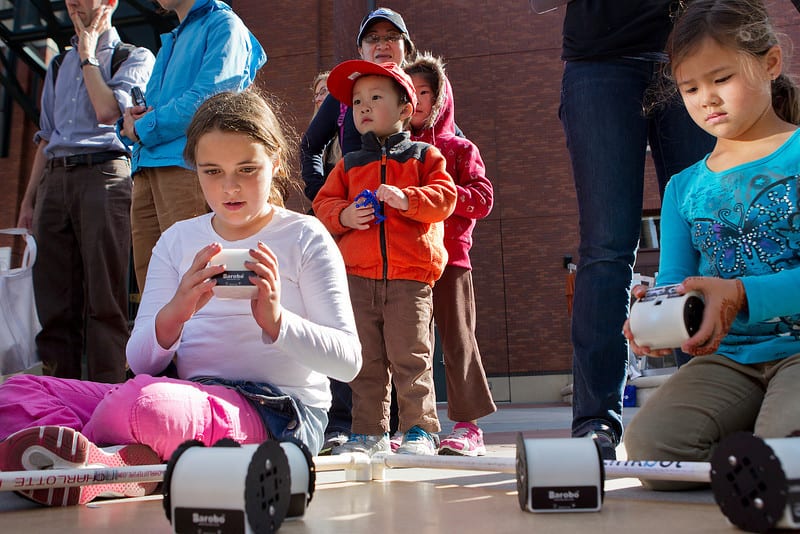 Great write ups by Troy Wolverton of Mercury News, "Robot Zoo bring together kids – bots" and David Perlman of SFGate, "Science Festival is on deck Saturday"