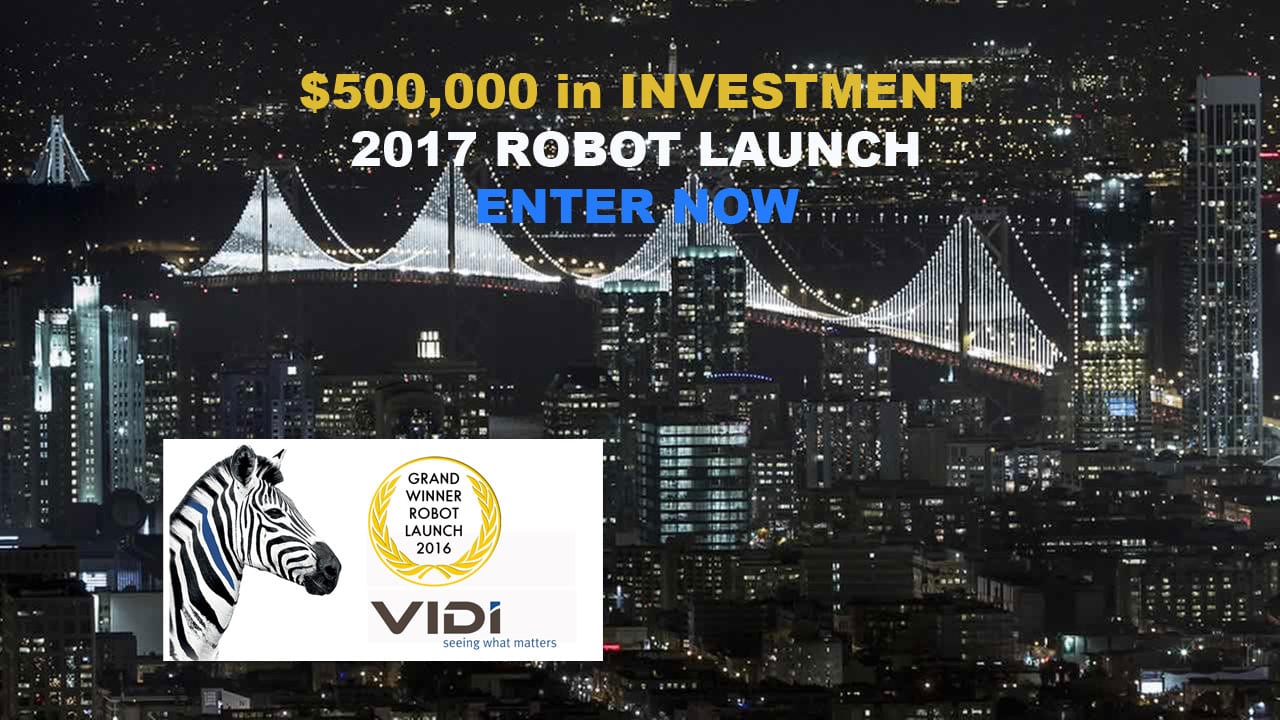 The Robotics Hub, in collaboration with Silicon Valley Robotics, is looking to invest up to $500,000 in robotics, AI and sensor startups! Finalists also receive exposure on Robohub and space in the new Silicon Valley Robotics Cowork Space. Plus you get to pitch your startup to an audience of top VCs, investors and experts. Entries close Sept 3.
In previous Robot Launch competitions we've had hundreds of entries from more than 20 countries around the world. Our finalists have also reached the finals of major startup competitions like Tech Crunch Disrupt, and gone on to raise millions of dollars of funding making strong industry partnerships, such as working with Siemens Frontier Program.
Our semifinalists have also been featured on Robohub, the global robotics news site, with an audience of approx 100,000 viewers. Everyone who enters gets incredibly valuable feedback from top robotics VCs, investors and experts.
CRITERIA: Your startup should be under 5 years old, with less than $2 million in funding. You should have a great new robotics technology and business model. Your startup is related to robotics, AI, simulation, sensors or autonomous vehicles. ENTER NOW.
Robot Launch is supported by Silicon Valley Robotics to help more robotics startups present their technology and business models to prominent investors. Silicon Valley Robotics (www.svrobo.org) is the not-for-profit industry group supporting innovation and commercialization in robotics technologies. The Robotics Hub (www.coalhillventures.com) is the first investor in advanced robotics and AI startups, helping to get from 'zero to one' with their network of robotics and market experts.
Please share this in your networks and let us know if you'd like to be a judge, mentor or can offer a prize for Robot Launch 2017. [andra @ robotlaunch.com]